Ancient, Kuninda, Brahmi legend, Rajnya Kunindasa Amoghabhutisa Maharajasa, Silver Drachm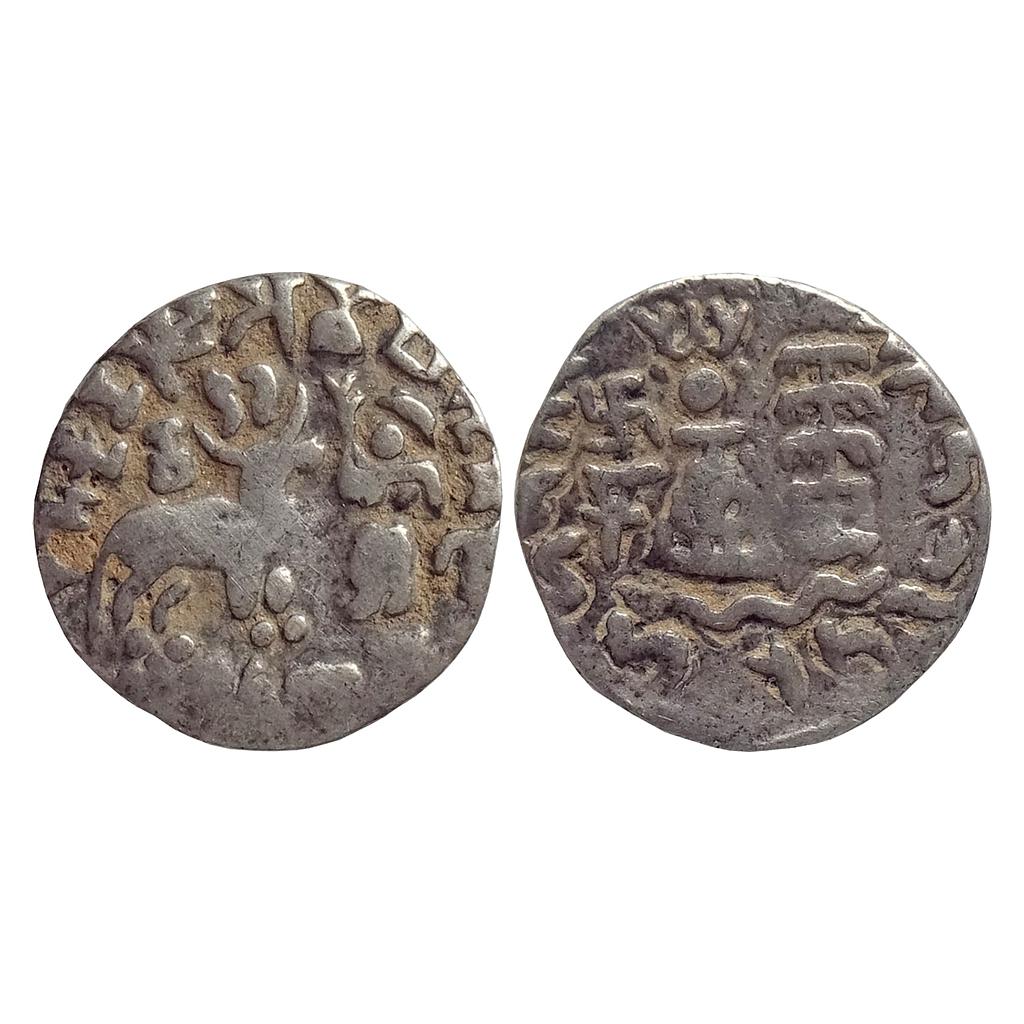 Lot
101
Ancient, Kuninda, Brahmi legend, Rajnya Kunindasa Amoghabhutisa Maharajasa, Silver Drachm
---
Estimated Price (INR)

3000

-

3500

Price Realised -

Auction Completed!
Catalog Reference #

Piper # 1145

Metal Composition

Silver

Lot Grade/Condition

very fine

Diameter

17.40 mm

Weight

2.39 gms

Denomination

Drachm

Calendar/Year

1st century BC - 1st century AD
Ancient, Kuninda, Amoghabhuti (c.1st century BC-1st century AD), Silver Dracham, 2.39 gms, 17.40 mm, obv. deer standing to right, goddess holding a flower surrounded by Brahmi legend 'Rajnya Kunindasa Amoghabhutisa Maharajasa'; Rev. Kharoshthi Swastik Symbol, crude and simple style, early issues, Piper # 1145, very fine, rare.