Late Medieval Central India Tomars of Gwalior Copper Falus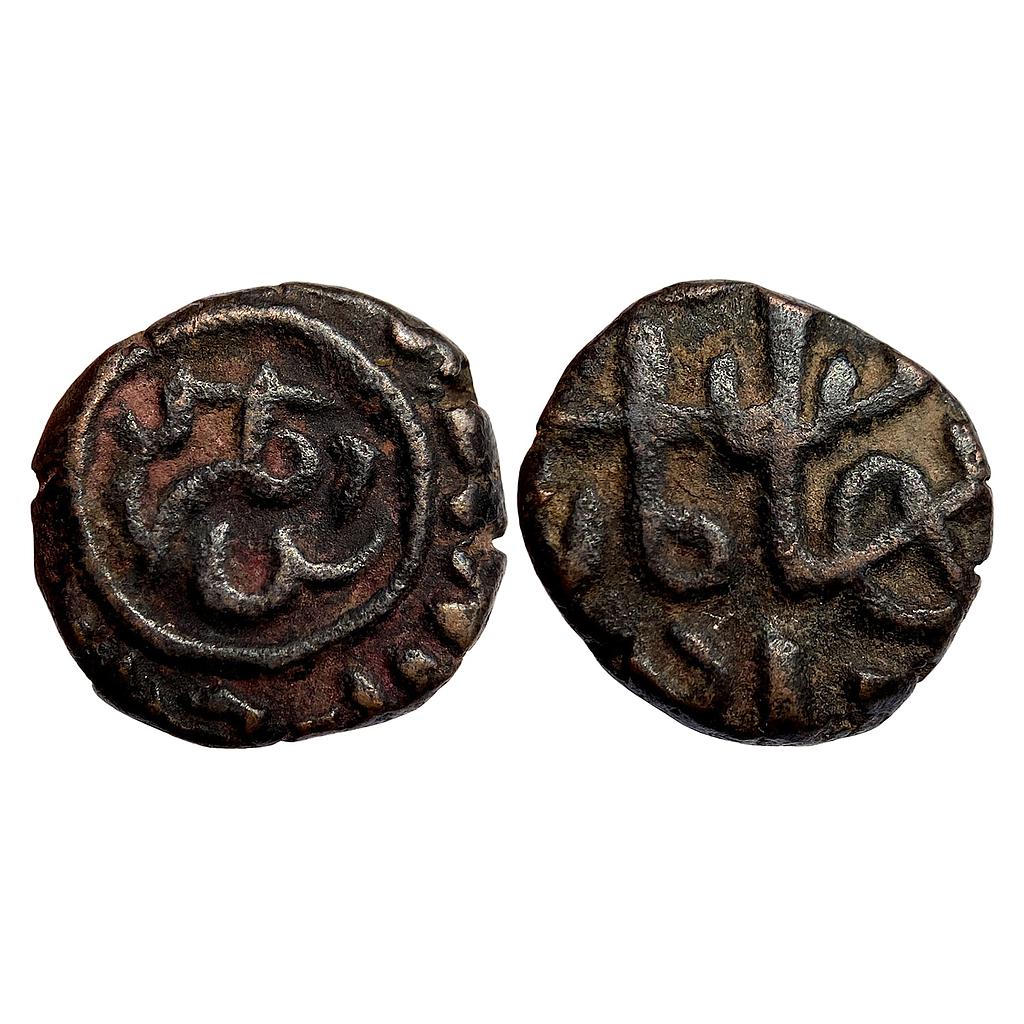 Lot
103
Late Medieval Central India Tomars of Gwalior Copper Falus
---
Estimated Price (INR)

1200

-

1500

Bidding Will Start Soon!
Catalog Reference #

G&G # MU23

Metal Composition

Copper

Lot Grade/Condition

very fine

Diameter

16.58 mm

Weight

9.36 gms

Denomination

Falus

Calendar/Year

c. 15th-16th century AD
Late Medieval Central India, Tomars of Gwalior (c. 15th-16th century AD), Copper Falus, 9.36 gms, 16.58 mm, AH 852, These coins form a long series of progressively debased billon and copper Tankas/ falus and fractions thereof, which have typological links with the coins of late Delhi Sultans like the Sayyads and Lodhis. The legends they bear are very crude but sometimes show traces of recognizable words. As some such words appear to correspond to those in the genealogy of the Tomars of Gwalior the series is tentatively attributed to them, G&G # MU23, very fine, rare.