Ancient, Eran-Vidisha Region, Satavahanas "Siri Satakarni" Punch Marked type, Copper Karshapana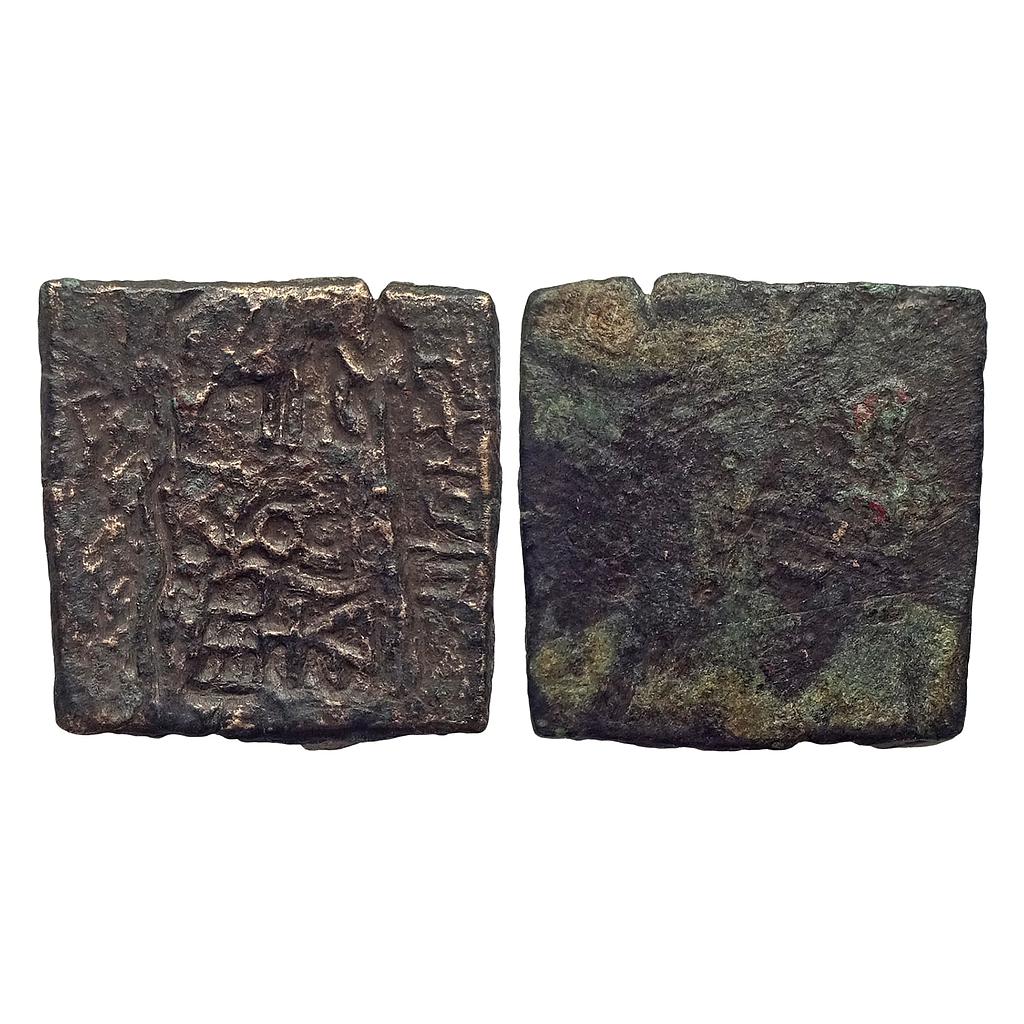 Lot
104
Ancient, Eran-Vidisha Region, Satavahanas "Siri Satakarni" Punch Marked type, Copper Karshapana
---
Estimated Price (INR)

4000

-

4500

Price Realised -

Auction Completed!
Catalog Reference #

I.K. Sharma, pl. IX, J-2

Metal Composition

Copper

Lot Grade/Condition

very fine

Diameter

22.56 mm

Weight

5.61 gms

Denomination

Karshapana

Calendar/Year

100 BC
Ancient, Eran-Vidisha Region, Satavahanas, Siri Satakarni (c. 100 BC), Punch Marked type, Copper Karshapana, 5.61 gms, 22.56 mm, Obv: Four orb ujjaini symbol with crescent (Royal symbol of Satavahana dynasty), triangular headed standard, traces of other symbol and Brahmi legend 'RanoSiriSatakanisa', Uniface, I.K. Sharma, pl. IX, J-2, very fine, very scarce.