Ancient Gupta Dynasty Kacha Gupta Gold Dinar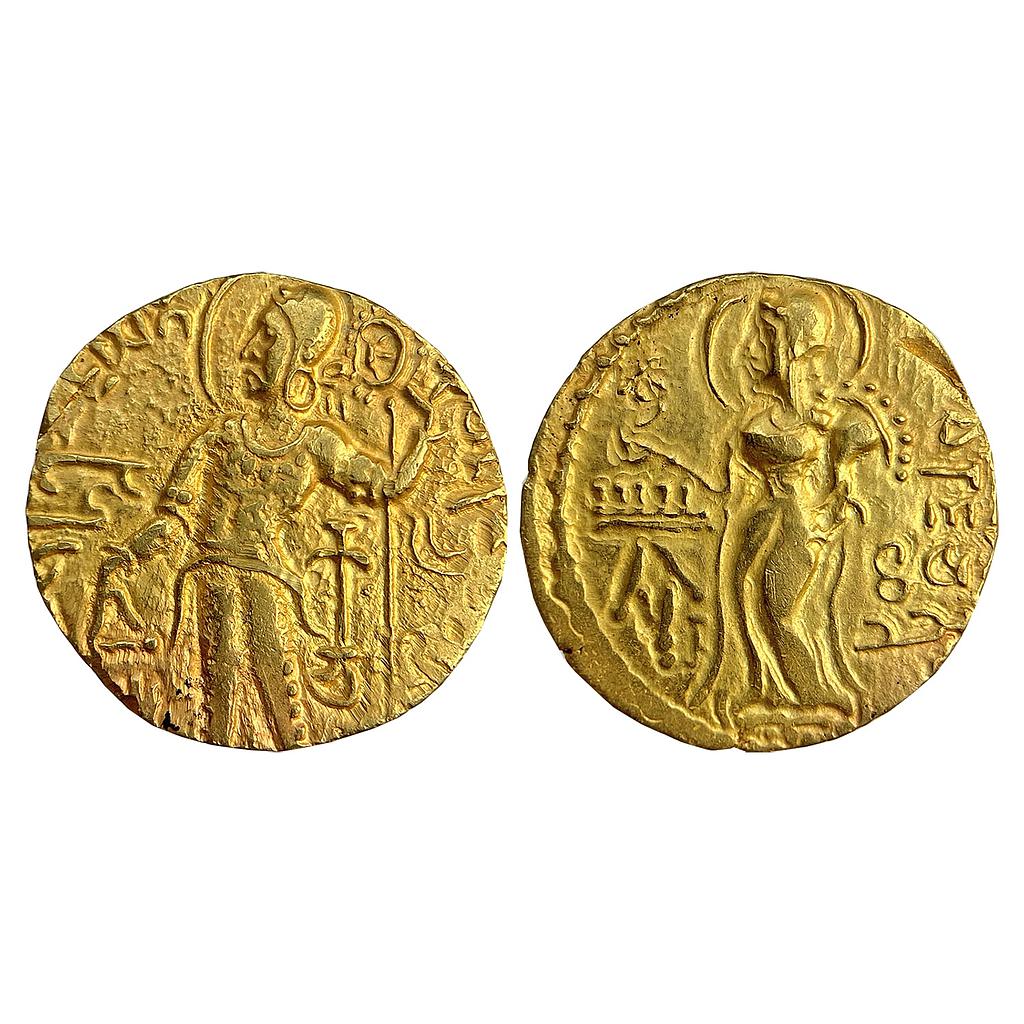 Lot
108
Ancient Gupta Dynasty Kacha Gupta Gold Dinar
---
Estimated Price (INR)

100000

-

120000

Price Realised -

Auction Completed!
Catalog Reference #

Shivlee Class I, p 226

Metal Composition

Gold

Lot Grade/Condition

extra fine

Diameter

19.30 mm

Weight

7.78 gms

Denomination

Dinar

Calendar/Year

Circa 335 AD
Ancient, Gupta Dynasty, Kacha Gupta (Circa 335 AD), Gold Dinar, 7.78 gms, 19.30 mm, Obverse: King standing with head turned left and right hand offering at fire altar, Left hand holding a Chakradhwaja, Brahmi legend 'KaCha' below his left hand, Brahmi legend around reading clockwise partially as '(Kacho gam Avajitaya Dyam Karamabhir) Uttamair Jayati', Reverse: Standing goddess holding Cornucopia and a flower, Brahmi legend in right field '(Sar)varajochhetta'ie. Exterminator of king, Shivlee Class I, p 226, minor test cut on rev, over all extra fine, rare.