Ancient, Panchala of Ahichhatra, Yajnabala, Copper Unit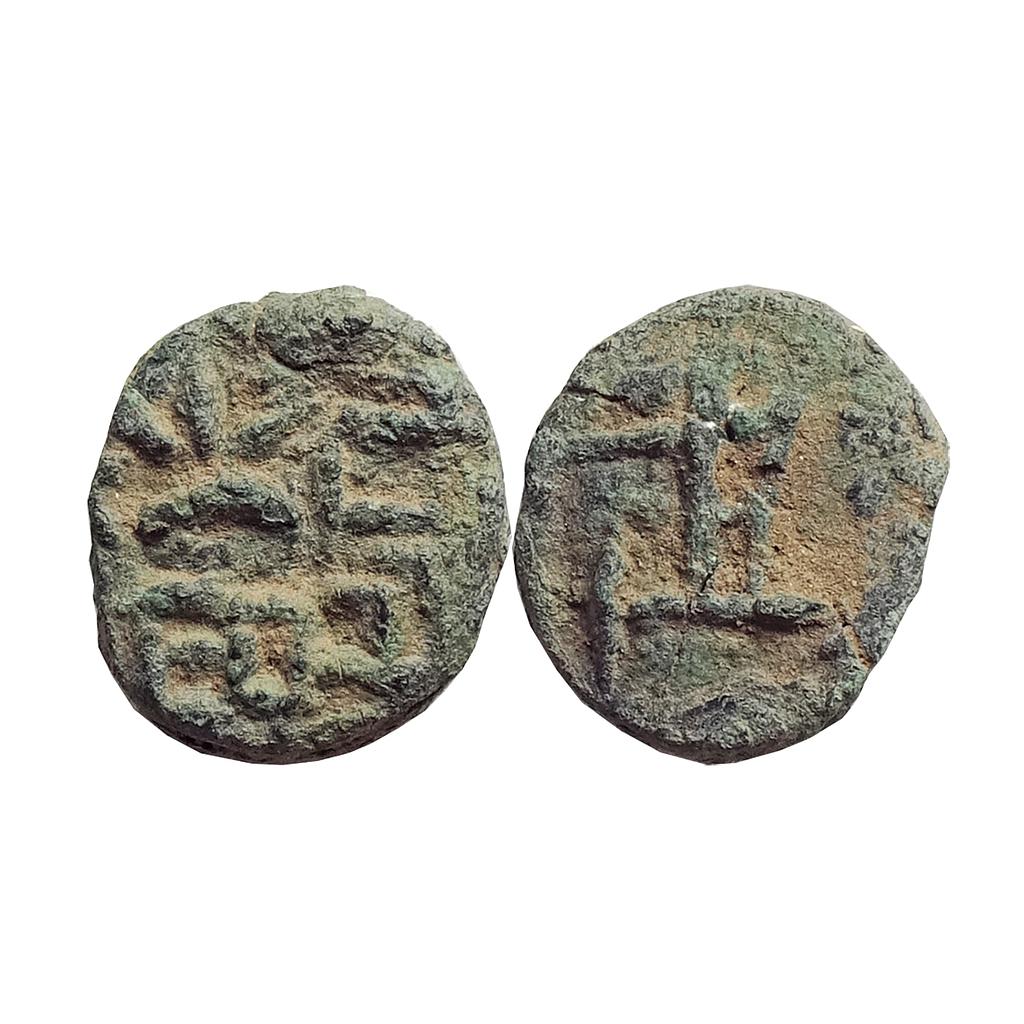 Lot
115
Ancient, Panchala of Ahichhatra, Yajnabala, Copper Unit
---
Estimated Price (INR)

1200

-

1500

Price Realised -

Auction Completed!
Catalog Reference #

Unlisted in Shrimali & Mitch

Metal Composition

Copper

Lot Grade/Condition

very fine

Diameter

12.35 mm

Weight

1.06 gms

Denomination

Unit

Calendar/Year

c. 200 AD
Ancient, Panchala of Ahichhatra, Yajnabala (c. 200 AD), Copper Unit, 1.06 gms, 12.35 mm, Obv: A deity standing on a pedestal, Rev: Square punch showing three stylized symbols and Brahmi legend 'Yajnbala', Panchala was one of the most illustrious kingdoms of ancient India. This has numerous references in religious texts.  Present series of more than 48 kings known so far is among the finest and most systematic ancient numismatic series of India. Out of above 48+ kings, only 3 kings i.e. Yajnabala, Agnimitra and Chandmitra) issued coins in bell metal also (like the present coin), Unlisted in Shrimali & Mitch, very fine, very scarce.