Ancient, Panchala Dynasty, Sivanandi, Copper Unit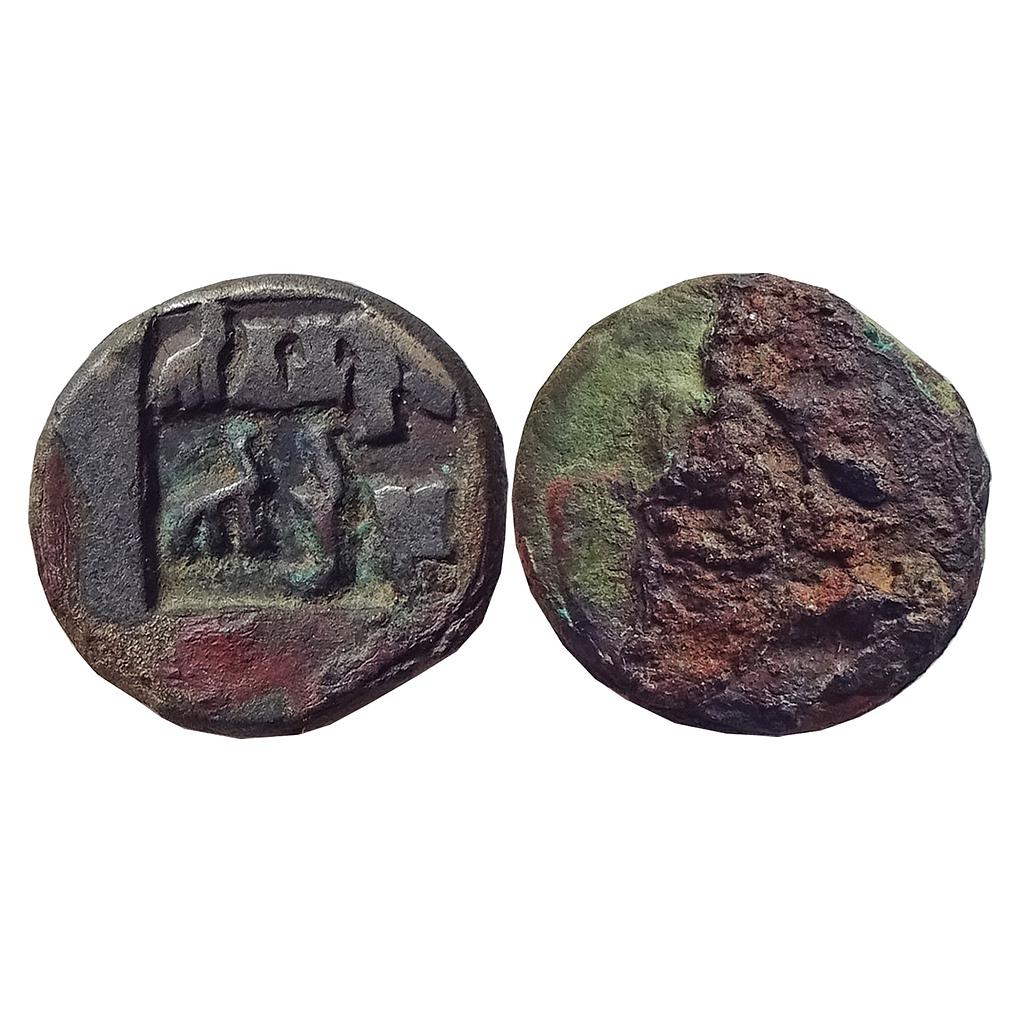 Lot
119
Ancient, Panchala Dynasty, Sivanandi, Copper Unit
---
Estimated Price (INR)

7000

-

8000

Price Realised -

Auction Completed!
Catalog Reference #

K.M. Shrimali, Vol.II - pp. 90-91

Metal Composition

Copper

Lot Grade/Condition

very fine

Diameter

14.73 mm

Weight

3.04 gms

Denomination

Unit

Calendar/Year

120-125 AD
Ancient, Panchala Dynasty, Sivanandi (120-125 AD), Copper Unit, 3.04 gms, 14.73 mm, Obv: Brahmi legend "Sivanadisa/ sirisa" in two lines, Rev: a standard on top of a platform, Coins of Shivanandi are extremely rare and only three have been illustrated by Krishna Mohan Shrimali in History of Panchala. This specimen is an unrecorded type of 3.04 gms. Most coins known so far weigh approximately 1.6 g, History of Panchala, K.M. Shrimali, Vol.II - pp. 90-91, about very fine, extremely rare.