Ancient Indo-Greeks Menander I Bronze Quadruple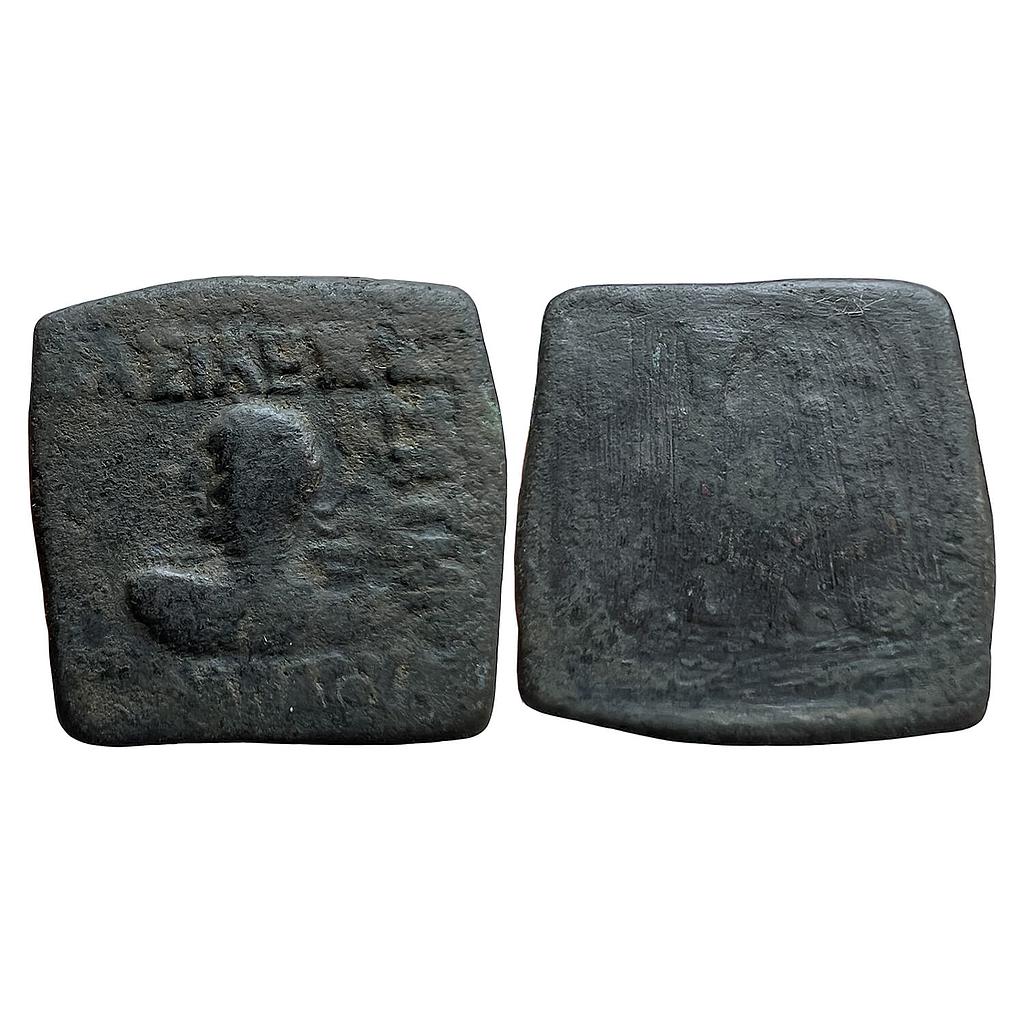 Lot
122
Ancient Indo-Greeks Menander I Bronze Quadruple
---
Estimated Price (INR)

1200

-

1500

Price Realised -

Auction Completed!
Catalog Reference #

MIG # 237b, Bop # 21A

Metal Composition

Bronze

Lot Grade/Condition

about fine

Diameter

22.02 mm

Weight

8.94 gms

Denomination

Quadruple

Calendar/Year

ca. 150 BC
Ancient, Indo-Greeks, Menander I (ca. 150 BC), Bronze Quadruple, 8.94 gms, 22.02 mm, Obverse: Diademed, bare-headed bust of king to left, holding spear in right hand, Greek legend around reading 'BAΣIΛEΩΣ ΣΩTHPOΣ MENANΔPOY', Reverse: Athena Alkidemos standing right with Kharoshthi legend (effaced), MIG # 237b, Bop # 21A, about fine, scarce.