Ancient Western Kshatrapas Nahapana Junnar Lion type Lead Unit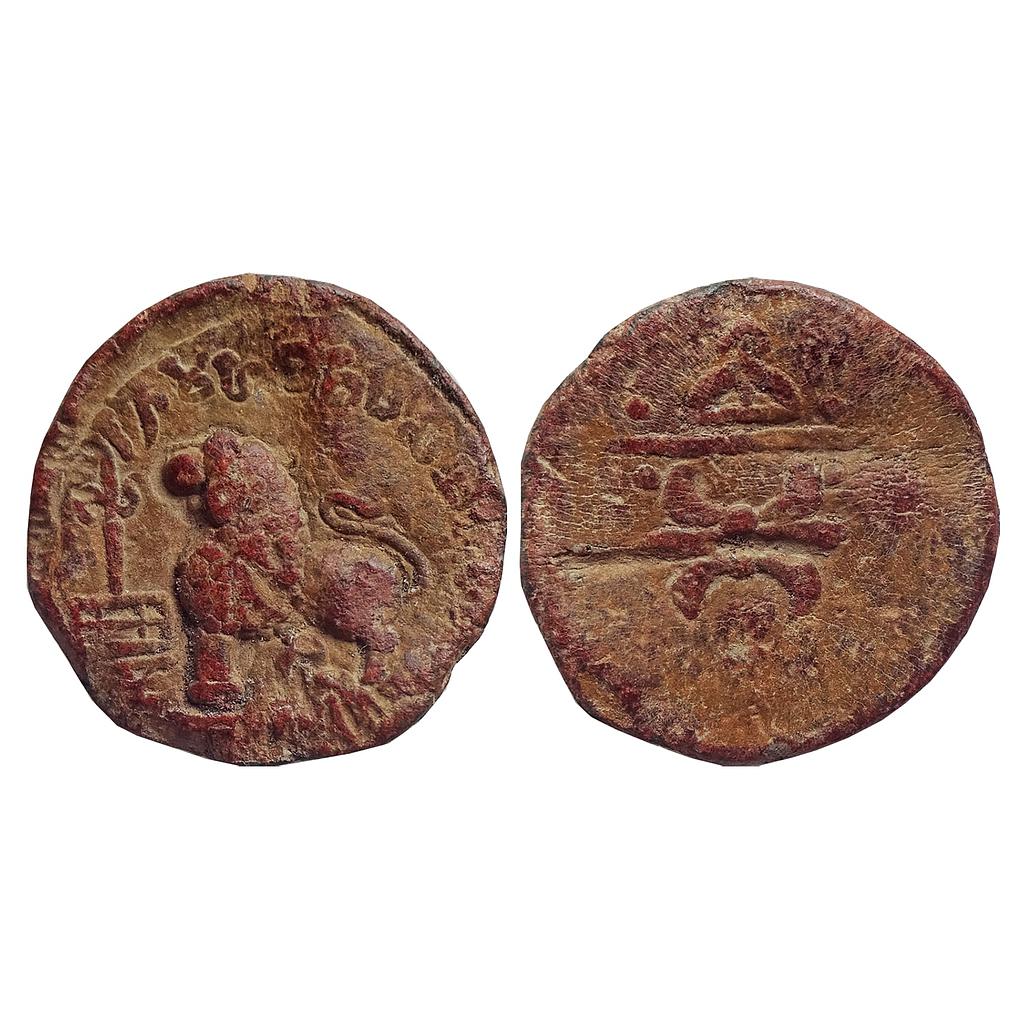 Lot
124
Ancient Western Kshatrapas Nahapana Junnar Lion type Lead Unit
---
Estimated Price (INR)

30000

-

35000

Price Realised -

Auction Completed!
Catalog Reference #

Mitch # K&A 118 type

Metal Composition

Lead

Lot Grade/Condition

very fine

Diameter

26.08 mm

Weight

10.44 gms

Denomination

Unit

Calendar/Year

65-76 AD
Ancient, Western Kshatrapas, Nahapana (c. 65-76 AD), Junnar Lion type, Lead Unit, 10.44 gms, 26.08 mm, Obv: Lion standing facing to left with curved tail, front of sacrificial post (Yupa) in railing, three arched hill beneath, around Brahmi  legend 'RanoMahakhatapasaNahapanasa', Rev: Thunderbolt, arrow and bow with arrow, Very high relief. Very large flan and heavy weight. Complete die impressions on both sides. Very pleasing metal surface. Mitch # K&A 118 type, Extremely Fine. Exceedingly rare.