Ancient, Guptas, Samudragupta, 'Sceptre' type, Gold Dinar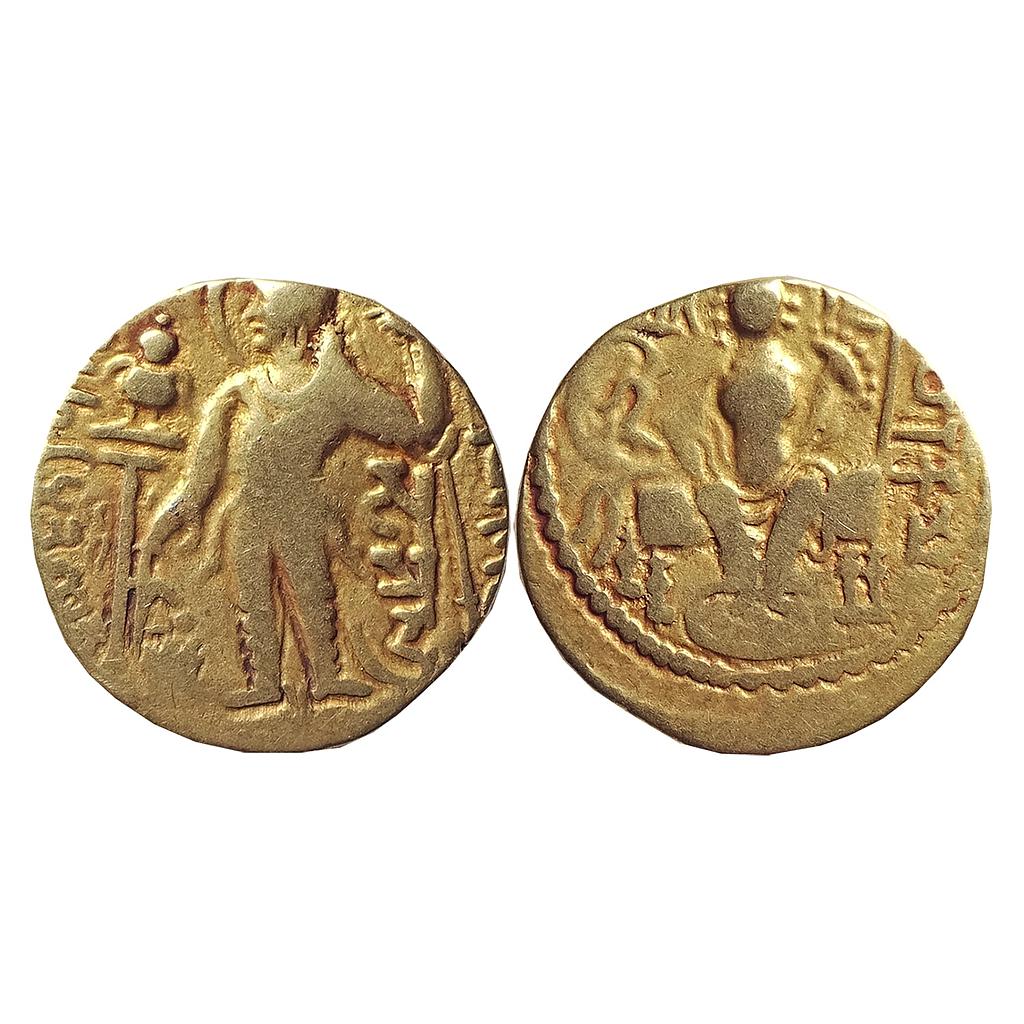 Lot
125
Ancient, Guptas, Samudragupta, 'Sceptre' type, Gold Dinar
---
Estimated Price (INR)

45000

-

50000

Price Realised -

Auction Completed!
Catalog Reference #

S. Kumar, TOTGE, Class II, Var. A

Metal Composition

Gold

Lot Grade/Condition

very fine

Diameter

20.20 mm

Weight

7.28 gms

Denomination

Dinar

Calendar/Year

c. 335-380 AD
Ancient, Guptas, Samudragupta (c. 335-380 AD), Gold Dinar, 7.28 gms, 20.20 mm, 'Sceptre' type, Obv: King nimbate standing left, holding standard and sacrificing over altar, Garuda standard behind with Brahmi legend 'Samudra' below arm, with legend around starting at 2 o'clock '(Samara shatavitatavija)yojitaripurajito(divamjayati), Rev: Goddess Lakshmi nimbate seated on a throne, holding diadem and cornucopiae with tamgha to left and Brahmilegend 'Parakramah' in the right field, S. Kumar, TOTGE, Class II, Var. A, very fine, rare.