Ancient Guptas Samudragupta Ashvamedha type Gold Dinara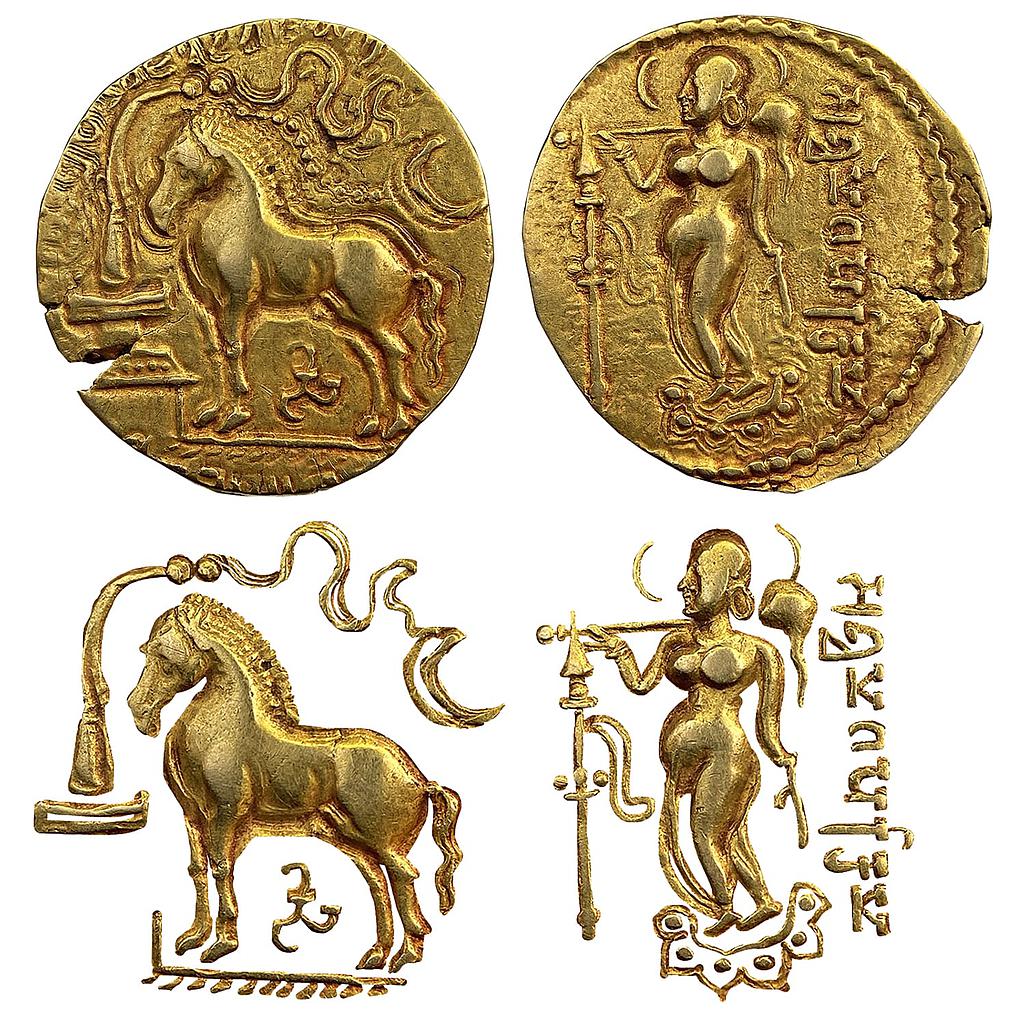 Lot
130
Ancient Guptas Samudragupta Ashvamedha type Gold Dinara
---
Estimated Price (INR)

350000

-

400000

Price Realised -

Auction Completed!
Catalog Reference #

Shivlee # Class I Variety B, pg 203

Metal Composition

Gold

Lot Grade/Condition

extremely fine

Diameter

21.63 mm

Weight

7.39 gms

Denomination

Dinara

Calendar/Year

335-375 AD
Ancient, Guptas, Samudragupta (335-375 AD), Gold Dinara, 7.39 gms, 21.63 mm, Ashvamedha type, Obv. A decorated Horse standing to left on a platform and facing a Yupa(sacrificial post), Brahmi letter 'Si' (for siddhamie. success) below the Horse, A crescent on back of the horse, Brahmi legend around, Rev. Goddess RajyaLakshmi standing facing left on a Lotus, She holds a Chauri(flywhisk) on her right shoulder, Her left hand drops down, In front of goddess, there is a decorated spear, Behind the goddess Brahmi legend reads 'AshvamedhaParakrama', All within a dotted border, A small planchet crack at 8 O clock, Shivlee # Class I Variety B, pg 203, extremely fine, very rare.