Ancient, Gupta Empire, Gold Dinar of Samudra Gupta I, Gold Dinar of Javelin Type (Standard)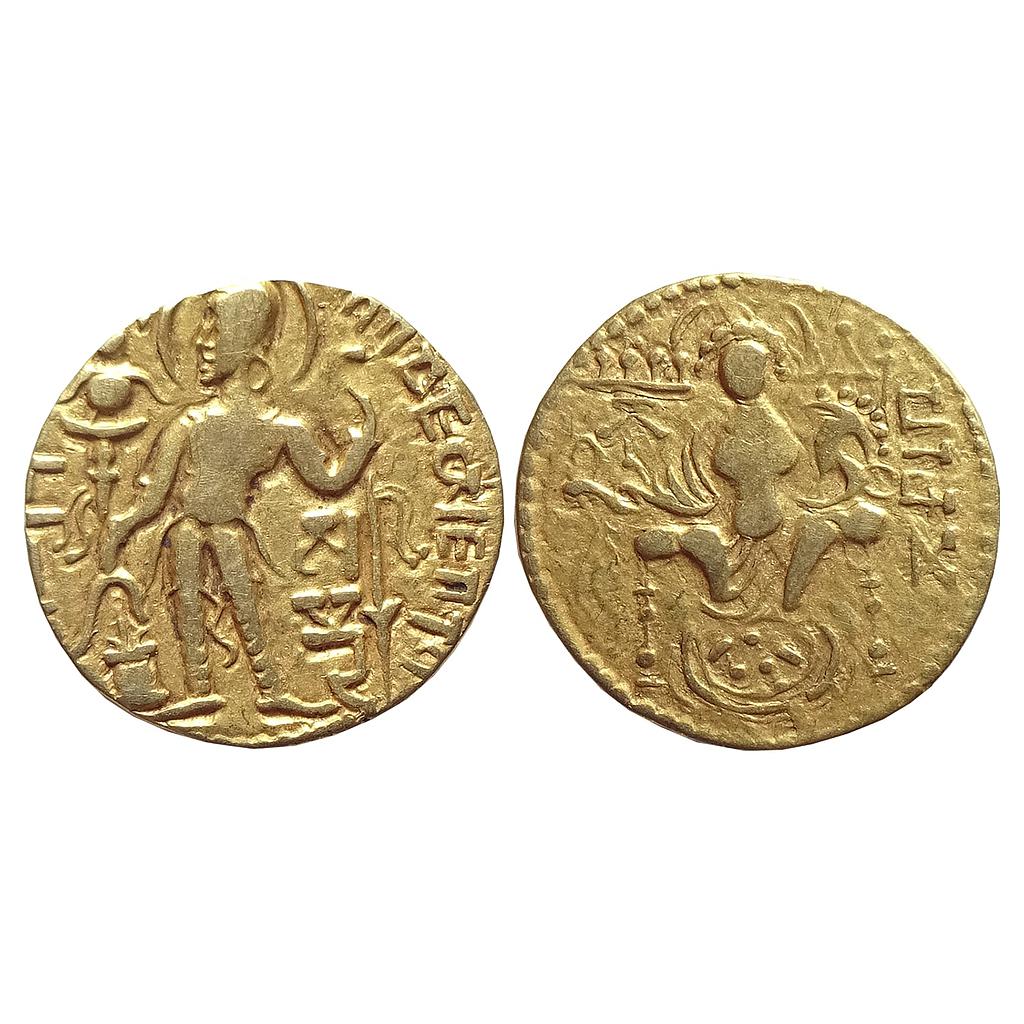 Lot
135
Ancient, Gupta Empire, Gold Dinar of Samudra Gupta I, Gold Dinar of Javelin Type (Standard)
---
Estimated Price (INR)

60000

-

70000

Unsold

Auction Completed!
Catalog Reference #

Sanjeev Kumar TOTGE # Pg 189, class II. Variety A.4

Metal Composition

Gold

Lot Grade/Condition

very fine

Diameter

20.28 mm

Weight

7.42 gms

Denomination

Dinar

Calendar/Year

350-375 AD
Ancient, Gupta Empire, Gold Dinar of Samudra Gupta I (350-375 AD), Gold Dinar of Javelin Type (Standard), 7.42 gms, 20.28 mm, king nimbate, standing left, holding Javelin, "Samudra" below his left arm, Garuda standard behind, rev. goddess Sri-Lakshmi nimbate, seated front facing on a throne, holding diadem and cornucopia, tamgha to left at 10'o clock, and control mark at 2 o'clock, with legend "parakramah' from 3 to 5 o'clock, Sanjeev Kumar TGE # Pg 189, class II. Variety A.4, very fine, very scarce.