Ancient Guptas Samudragupta King and Queen' type Gold Dinar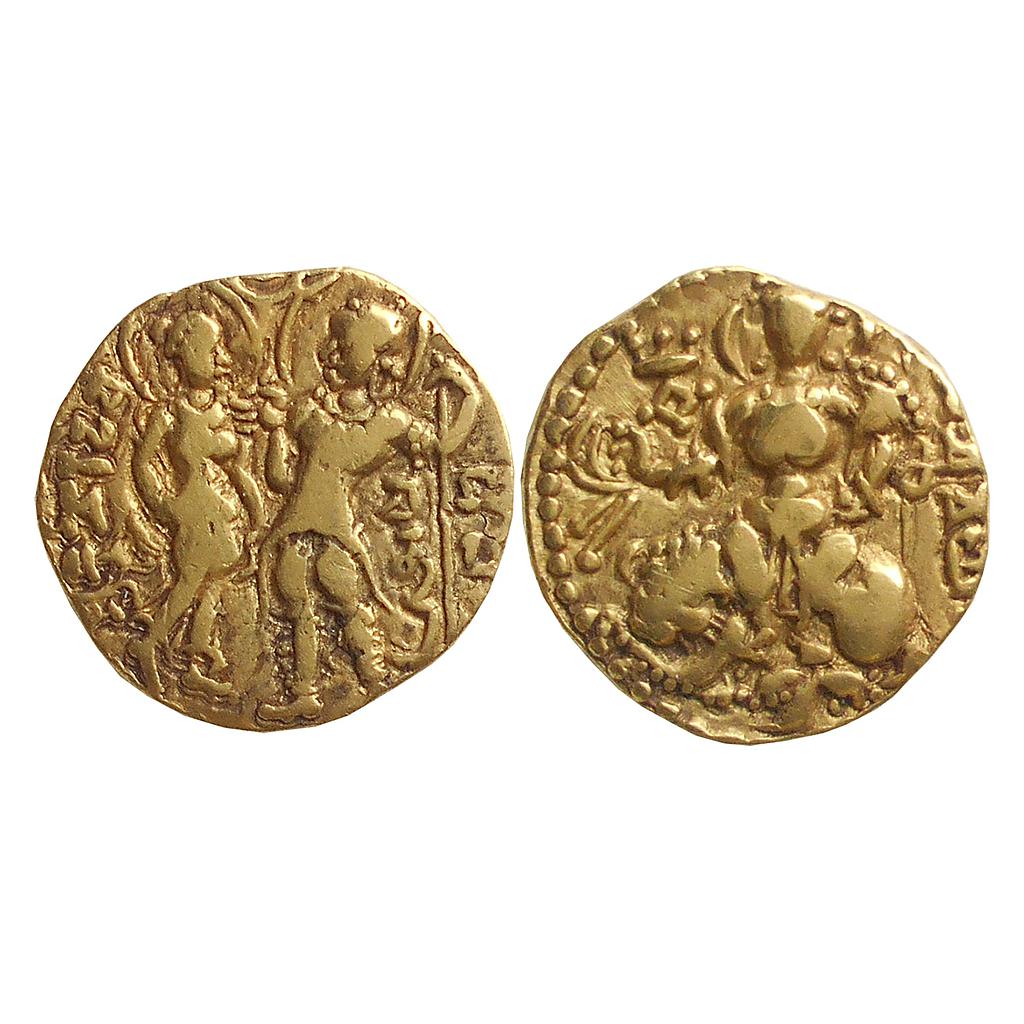 Lot
135
Ancient Guptas Samudragupta King and Queen' type Gold Dinar
---
Estimated Price (INR)

250000

-

300000

Unsold

Auction Completed!
Catalog Reference #

S. Kumar # TOTGE, Class I, Var. 1

Metal Composition

Gold

Lot Grade/Condition

very fine

Diameter

19.49 mm

Weight

7.67 gms

Denomination

Dinar

Calendar/Year

335-380 AD
Ancient, Guptas, Samudragupta  (circa 335-380 AD), Gold Dinar, 7.67 gms, 19.49 mm, 'King and Queen' type, issued in memory of his parents that is Emperor Chandragupta I with Queen Kumaradevi, Obv: King standing at right and queen at left facing each other, kingholds crescent standard, offering flower or Sinduradani to Queen Kumaradevi with his right hand, and crescent (for Chandragupta) above, Brahmi legend 'Shri Kumara devi' to left and 'Chandra Gupta' to right flanking the standard, Rev: Nimbate Goddess Durga seated on a lion holding cornucopia and pasha, tamgha on left field and Brahmi legend 'Lichhavyah' to commemorate the marriage alliance of Chandragupta I with the Lichhavi tribe of Nepal area, S. Kumar # TOTGE, Class I, Var. 1, very fine, rare.