Ancient Guptas Kumaragupta Horserider type Gold Dinara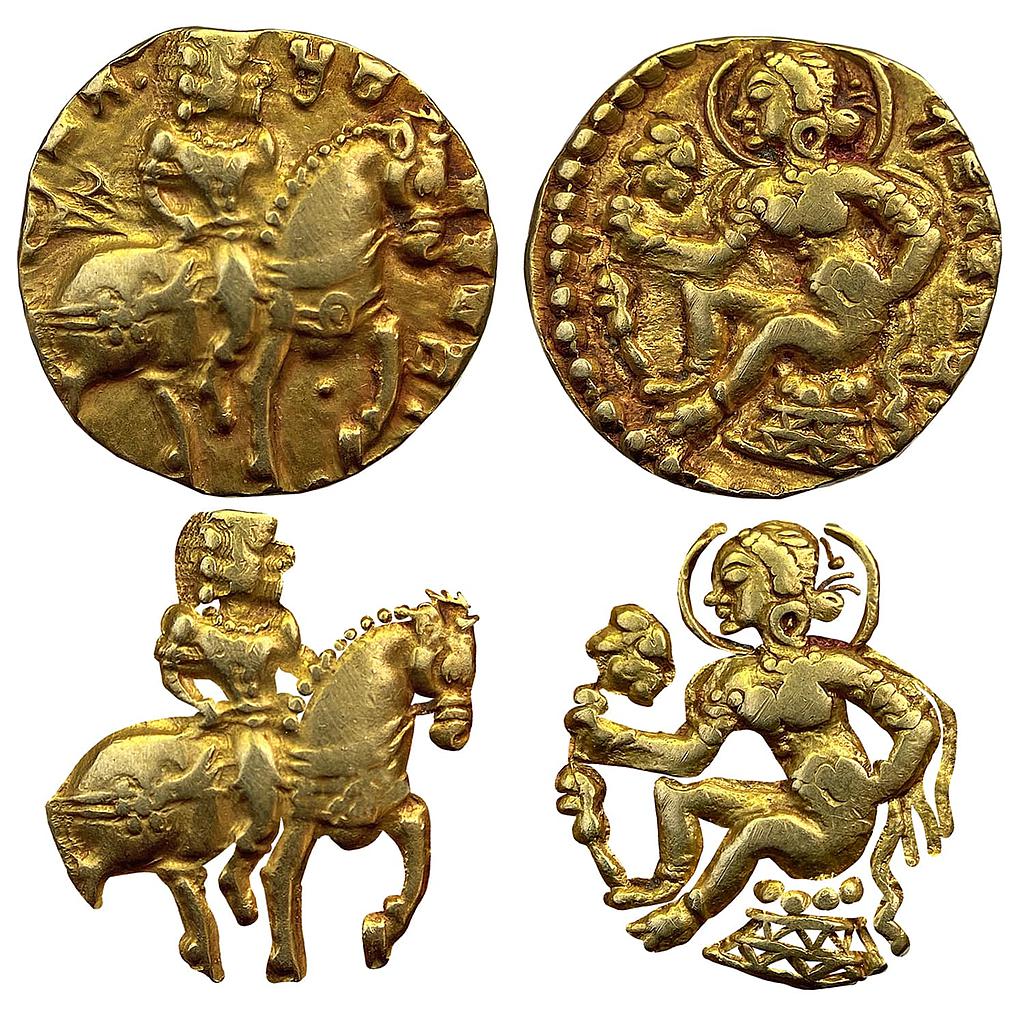 Lot
136
Ancient Guptas Kumaragupta Horserider type Gold Dinara
---
Estimated Price (INR)

350000

-

400000

Unsold

Auction Completed!
Catalog Reference #

Shivlee # Class II , pg 312

Metal Composition

Gold

Lot Grade/Condition

extremely fine

Diameter

18.42 mm

Weight

8.18 gms

Denomination

Dinara

Calendar/Year

415-455 AD
Ancient, Guptas, Kumaragupta (415-455 AD), Gold Dinara, 8.18 gms, 18.42 mm, Horserider type, Obv. King seated on a horse moving to right, Brahmi legend around, Rev. Goddess seated on a wicker stool and holding a lotus stalk in right hand, Left hand on waist, Behind the goddess, Brahmi legend reads 'Ajita Mahendrah' which means Invincible Mahendra(king), All within a dotted border, Shivlee # Class II , pg 312, extremely fine, very rare.