Ancient Guptas Chandragupta II 'Lion Slayer' type Gold Dinar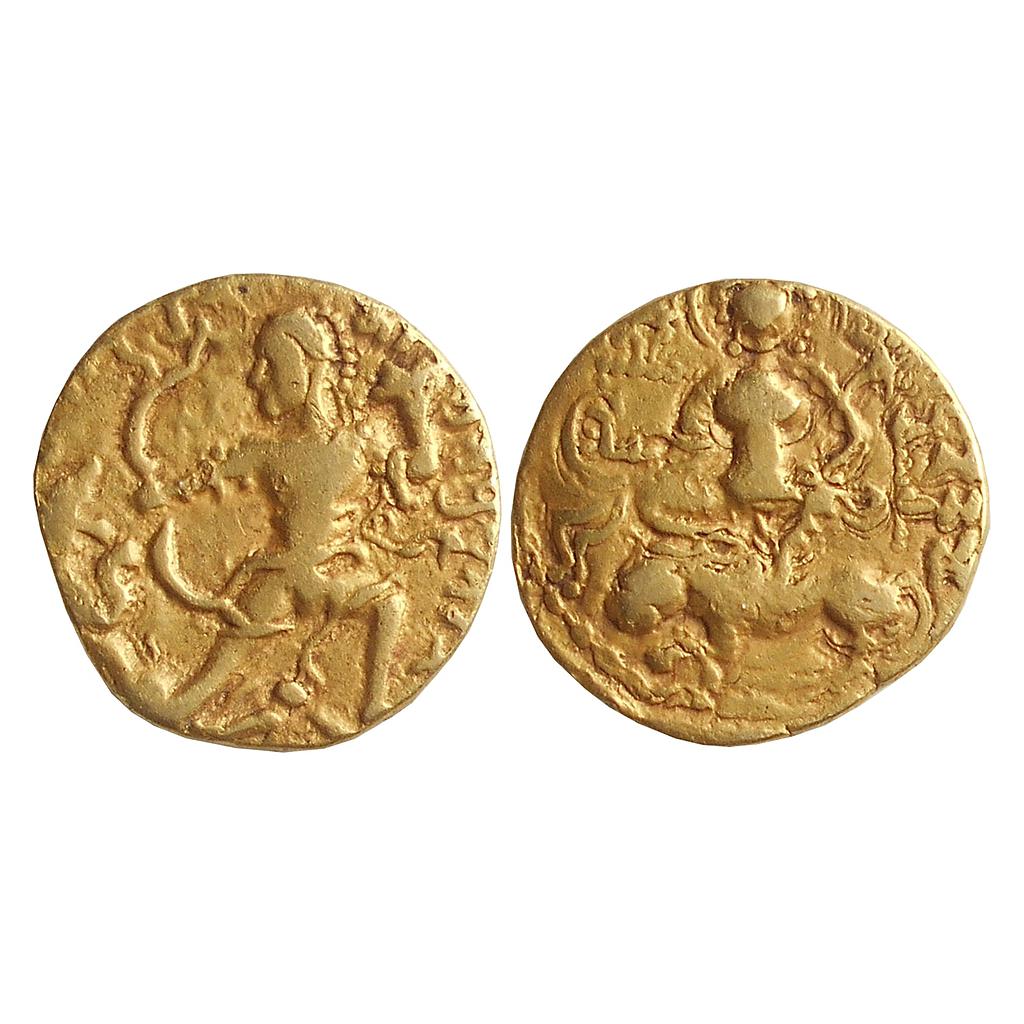 Lot
137
Ancient Guptas Chandragupta II 'Lion Slayer' type Gold Dinar
---
Estimated Price (INR)

275000

-

300000

Unsold

Auction Completed!
Catalog Reference #

S.Kumar # TOTGE, Class III, Var. B

Metal Composition

Gold

Lot Grade/Condition

very fine

Diameter

18.94 mm

Weight

7.55 gms

Denomination

Dinar

Calendar/Year

380-413 AD
Ancient, Guptas, Chandragupta II (c. 380-413 AD), Gold Dinar, 7.55 gms, 18.94 mm, 'Lion Slayer' type, Obv: king slaying a lion to left side with a bow and arrow, the lion falling back with an arrow in its mouth, around Brahmi legend 'Narendrachandrahprathitarano (ranejyatyajayyobhuvisimhavikramah)', Rev: Goddess facing front nimbate, seated on a lion facing left, holding a lotus, tamgha on left field and Brahmi legend 'Simha Vikramah' in the right field, S.Kumar # TOTGE, Class III, Var. B, very fine, rare.