Ancient, Gupta Empire, Gold Dinar of Samudra Gupta I, Gold Dinar of Archer type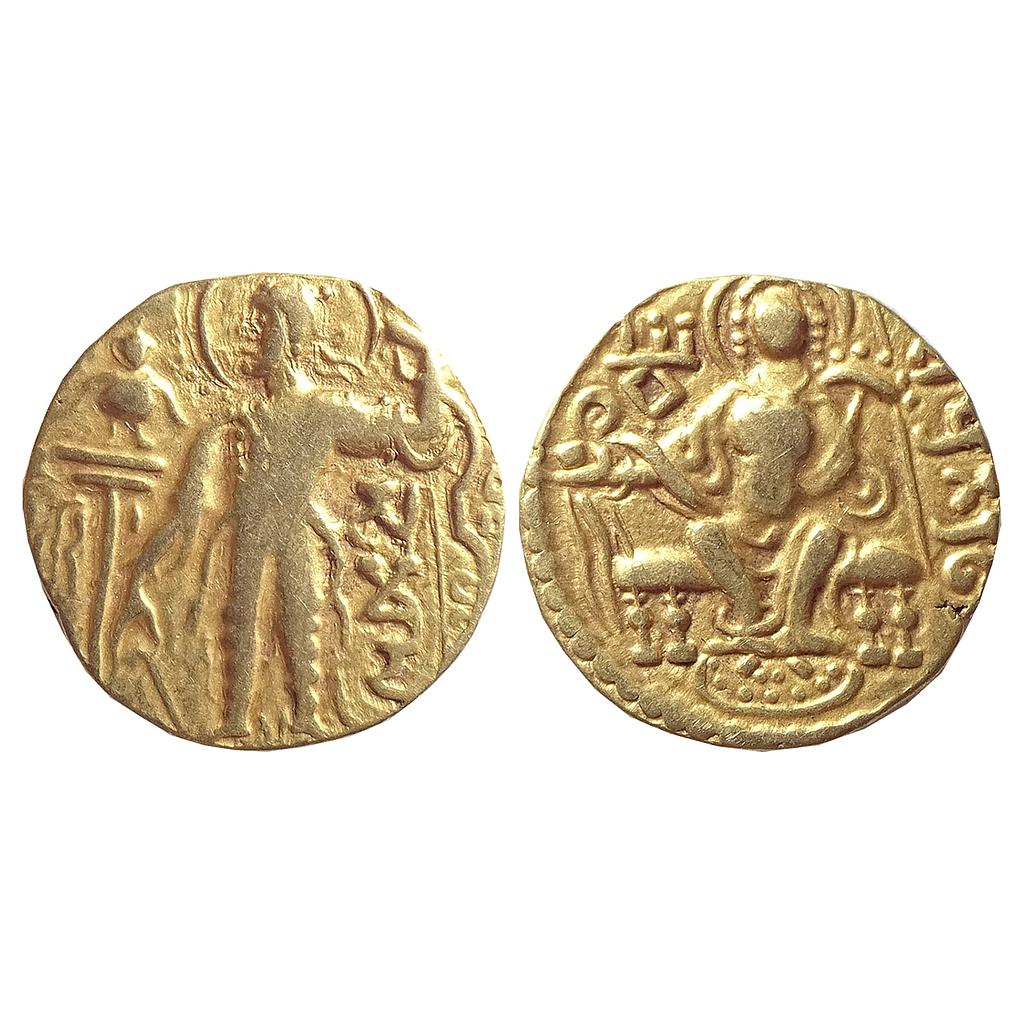 Lot
138
Ancient, Gupta Empire, Gold Dinar of Samudra Gupta I, Gold Dinar of Archer type
---
Estimated Price (INR)

90000

-

100000

Unsold

Auction Completed!
Catalog Reference #

Sanjeev Kumar TOTGE # Pg197 class I. Variety A1

Metal Composition

Gold

Lot Grade/Condition

very fine

Diameter

20.05 mm

Weight

7.49 gms

Denomination

Dinar

Calendar/Year

350-375 AD
Ancient, Gupta Empire, Gold Dinar of Samudra Gupta I (350-375 AD), Gold Dinar of Archer type, 7.49 gms, 20.05 mm, Obverse : King nimbate, standing left, holding bow in left hand and arrow in right, 'Samudra' in Brahmi below his left elbow, garuda standard,  Reverse : goddess lakshmi nimbate seated on a throne, holding diadem and cornucopia with tamgha to left and Brahmi legend 'Apratirathah' in the right field. Rare., Sanjeev Kumar TGE # Pg197 class I. Variety A1, very fine, Samudra gupta archer types are too much rarer than the standard Javalin type, very rare.