Ancient, Archaic Series, PMC attributed to Magadha Mahajanapada, 0 Series, Silver Karshapana, ABCD type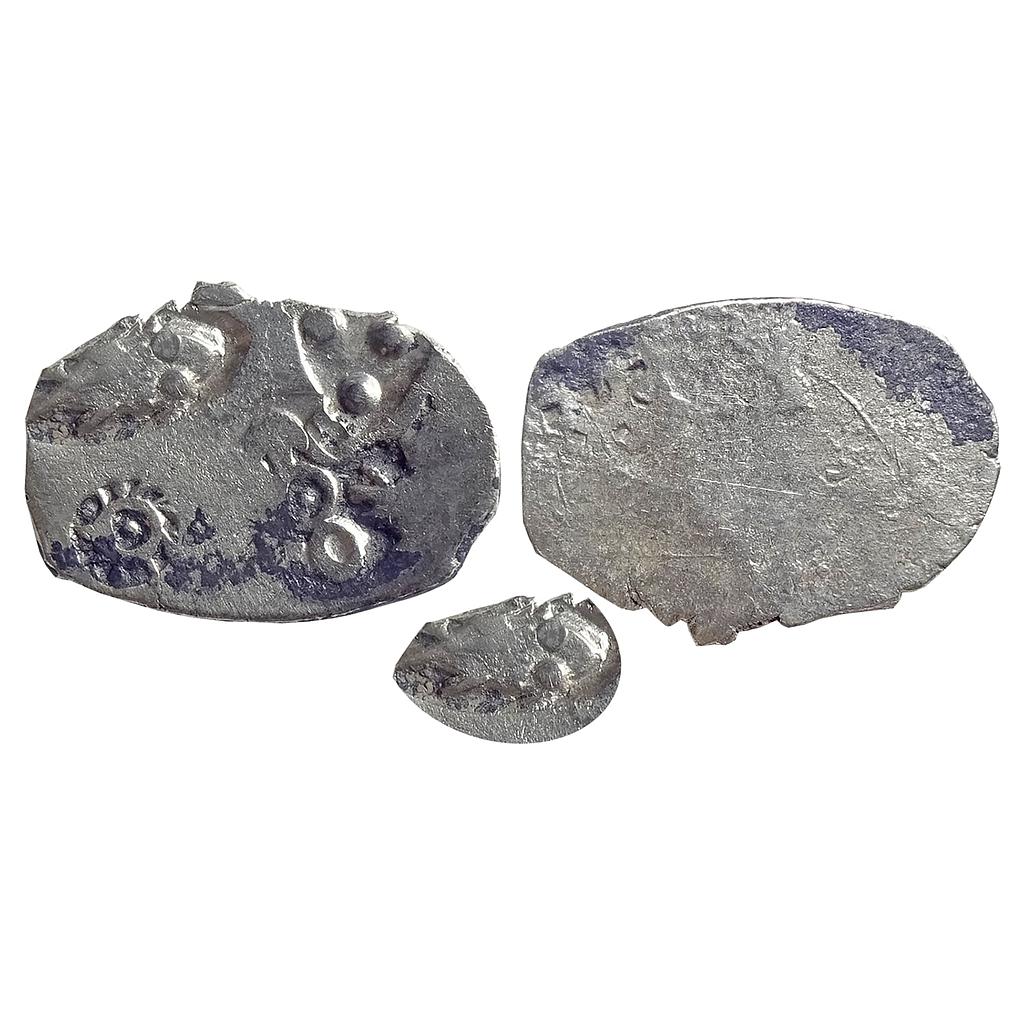 Lot
14
Ancient, Archaic Series, PMC attributed to Magadha Mahajanapada, 0 Series, Silver Karshapana, ABCD type
---
Estimated Price (INR)

15000

-

20000

Price Realised -

Auction Completed!
Catalog Reference #

Unlisted in major reference

Metal Composition

Silver

Lot Grade/Condition

very fine

Diameter

17.46 x 24.35 mm

Weight

3.40 gms

Denomination

Karshapana
Ancient, Archaic Sereis, Punch Marked Coinage, attributed to Magadha Mahajanapada, Silver Karshapana, 3.40 gms, 17.46 x 24.35mm, ABCD type, 0 Series, Obv: Four symbol including main symbol is Fish, rayed sun, six armed and three pellets within area, Rev: Traces of banker mark. Unlisted in major reference .Dr. Dilip Rajgor attributed this coins as 0 series basis on symbol and he read article also last year on above coin, very fine, extremely rare.