Ancient, Guptas, Chandragupta II, Gold Dinar, 'Chhatra' (Parasol) type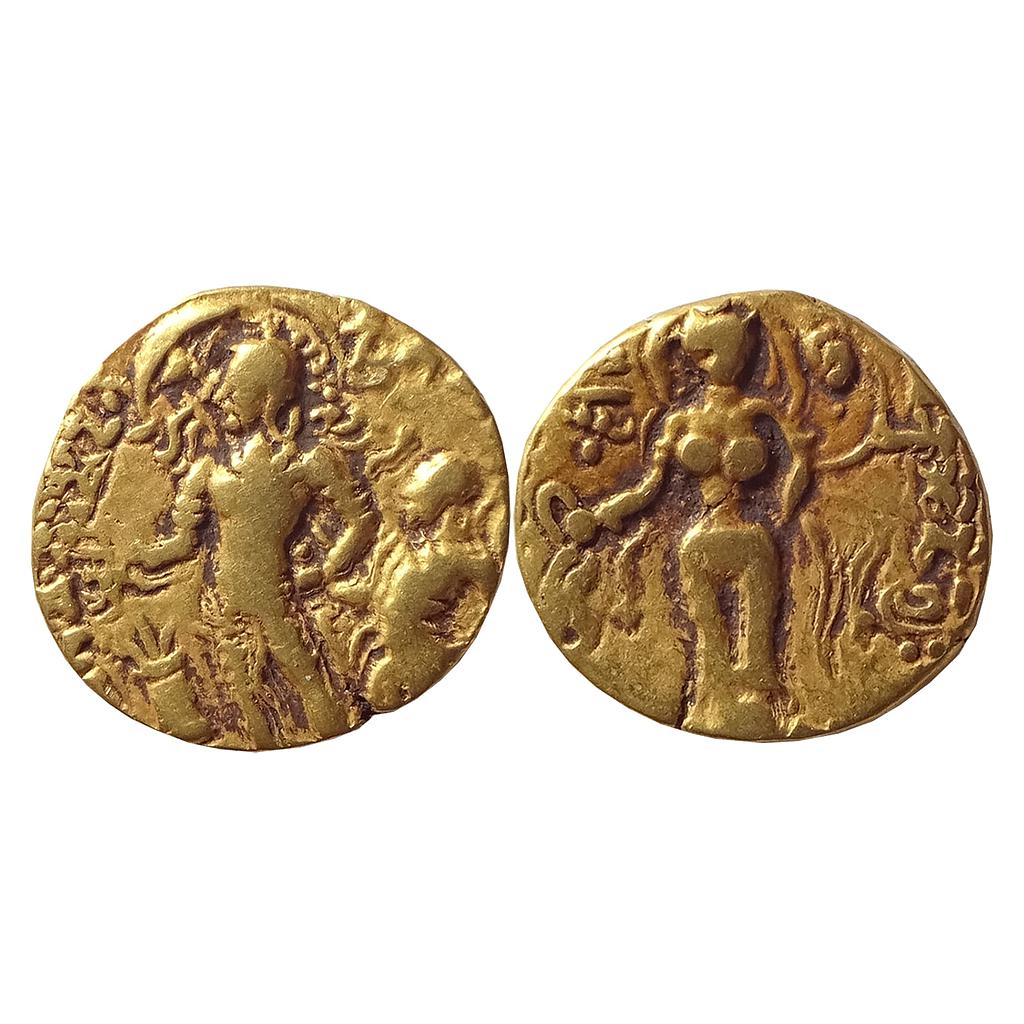 Lot
144
Ancient, Guptas, Chandragupta II, Gold Dinar, 'Chhatra' (Parasol) type
---
Estimated Price (INR)

180000

-

200000

Unsold

Auction Completed!
Catalog Reference #

Sanjeev Kumar TOTGE # Pg 254, class I. Variety A.4

Metal Composition

Gold

Lot Grade/Condition

very fine

Diameter

19.21 mm

Weight

7.66 gms

Denomination

Dinar
Ancient, Guptas, Chandragupta II, Gold Dinar, 7.66 gms, 19.21 mm, 'Chhatra' (Parasol) type, obv. king standing looking left, his left hand at his waist by sword hilt, sprinkling pellets of oblations over lighted altar, an attendant stands behind him holding the royal parasol with Brahmi legend around, rev. goddess Sri- Lakshmi standing in profile, holding long-stemmed flower and noose, tamgha in left field,  Sanjeev Kumar TGE # Pg 254, class I. Variety A.4, very fine, rare.