Ancient, Guptas, Chandragupta II, 'Horseman' type, Gold Dinar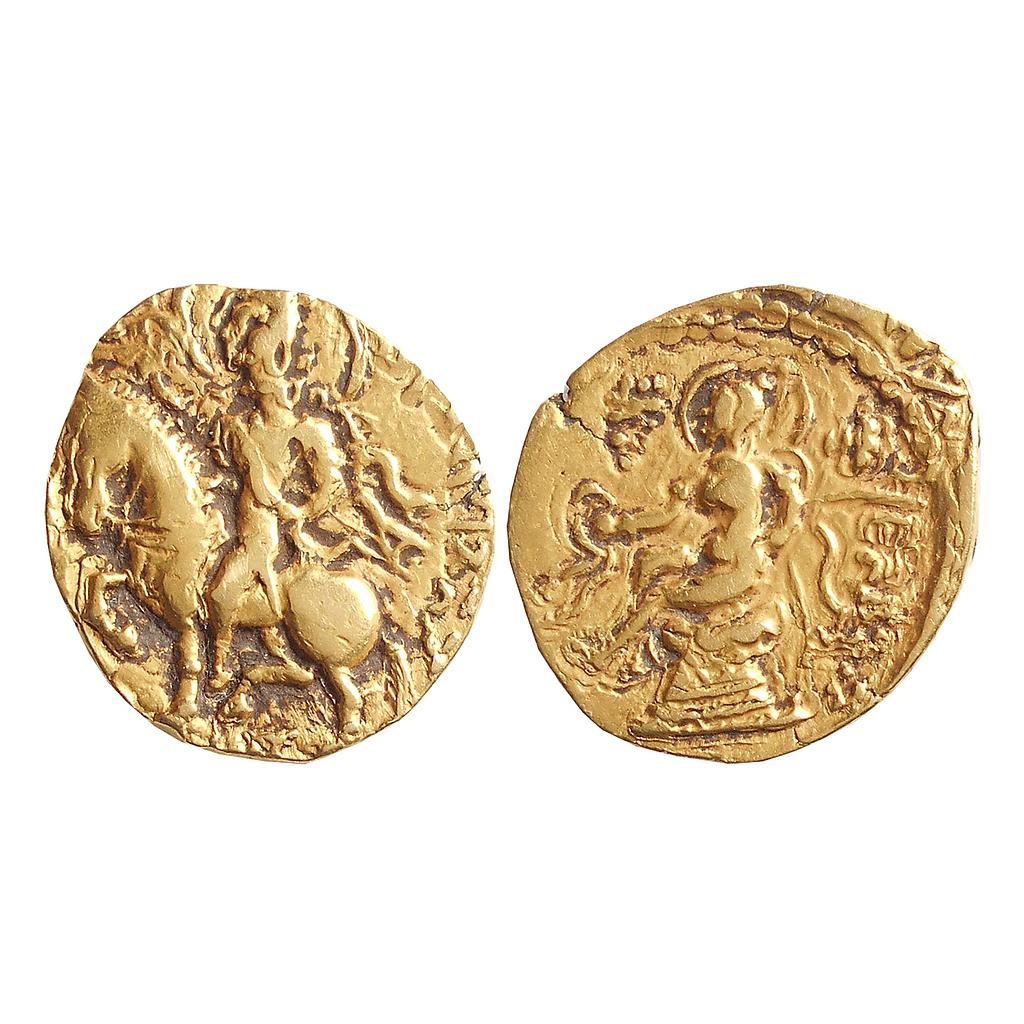 Lot
145
Ancient, Guptas, Chandragupta II, 'Horseman' type, Gold Dinar
---
Estimated Price (INR)

130000

-

140000

Unsold

Auction Completed!
Catalog Reference #

Altekar: Plate VII no. 11

Metal Composition

Gold

Lot Grade/Condition

very fine

Diameter

20.14 mm

Weight

7.74 gms

Denomination

Dinar
Ancient, Guptas, Chandragupta II, Gold Dinar, 7.74 gms, 20.14 mm, 'Horseman' type, Obv: king riding a horse trotting left, holding a bow in his hand and sword tied to the waist, Brahmi legend starting at 1 o'clock, Rev: Goddess Lakshmi seated in profile on a wicker stool with legend Ajitavikramah in the right field, double struck on the rev., hence the legend Ajitavikramah seen twice, Altekar: Plate VII no. 11, very fine, rare.