Ancient Guptas Chandragupta I/II King and Queen type Gold Dinara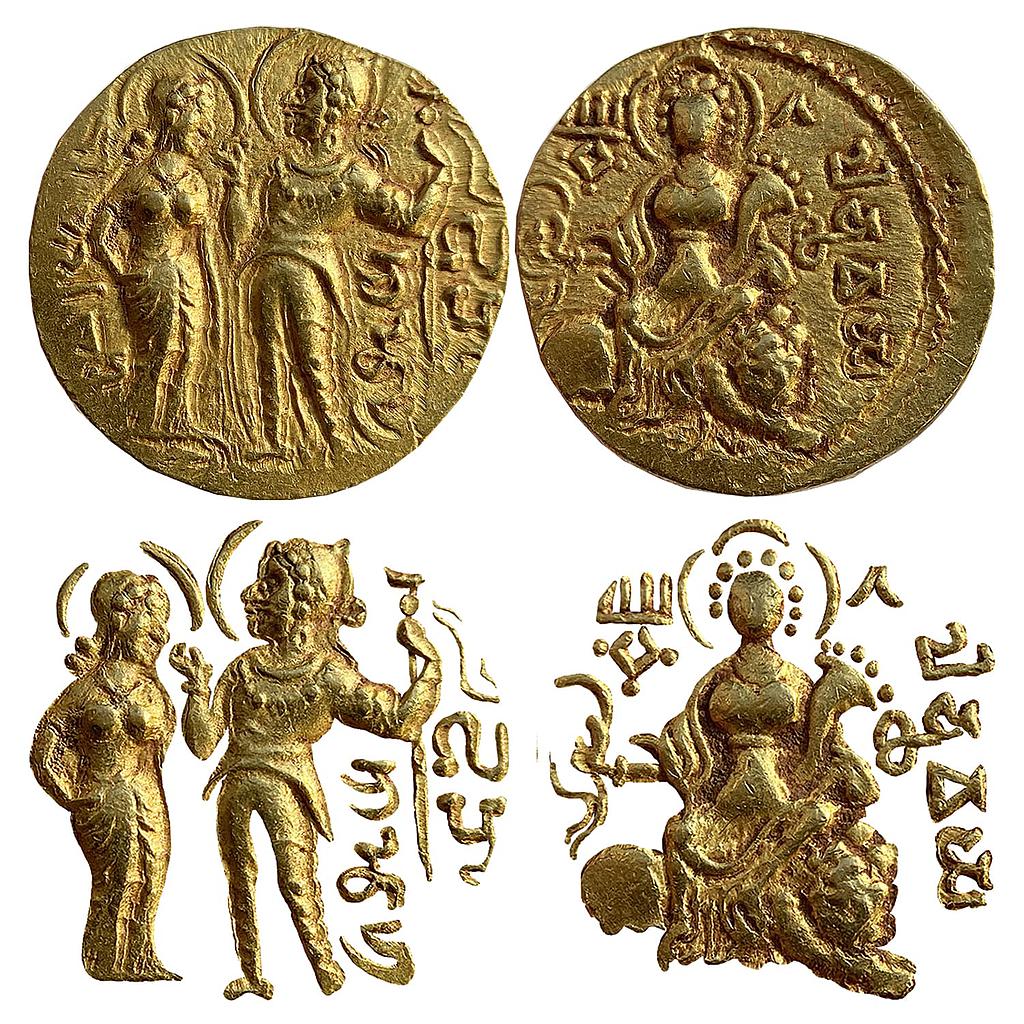 Lot
149
Ancient Guptas Chandragupta I/II King and Queen type Gold Dinara
---
Estimated Price (INR)

400000

-

600000

Price Realised -

Auction Completed!
Catalog Reference #

Shivlee # Class I, Variety B, pg. 176

Metal Composition

Gold

Lot Grade/Condition

very fine

Diameter

21.50 mm

Weight

7.84 gms

Denomination

Dinara
Ancient, Guptas, Chandragupta I/II, King and Queen type, Gold Dinara, 7.84 gms, 21.50 mm, Obv: Standing King and Queen, Brahmi legend 'Chandra/Gupta' below King's left arm, Brahmi legend '(Shri)Kumaradevi' behind queen, Rev: Goddess Ardoksho/Lakshmi seated on a lion to right, holding Cornucopia in left hand and diadem in right hand, Tamgah at left, Brahmi legend 'Lichavayah' at right, Dotted border around, Based on absence of throne on the reverse, ShivleeGupta suggests that this variety which was started by Chandragupta I might have continued to be issued during the early years of Chandragupta II, Shivlee # Class I, Variety B, pg. 176, very fine, very rare.