Ancient Indo-Scythians Azes I Silver Tetradrachm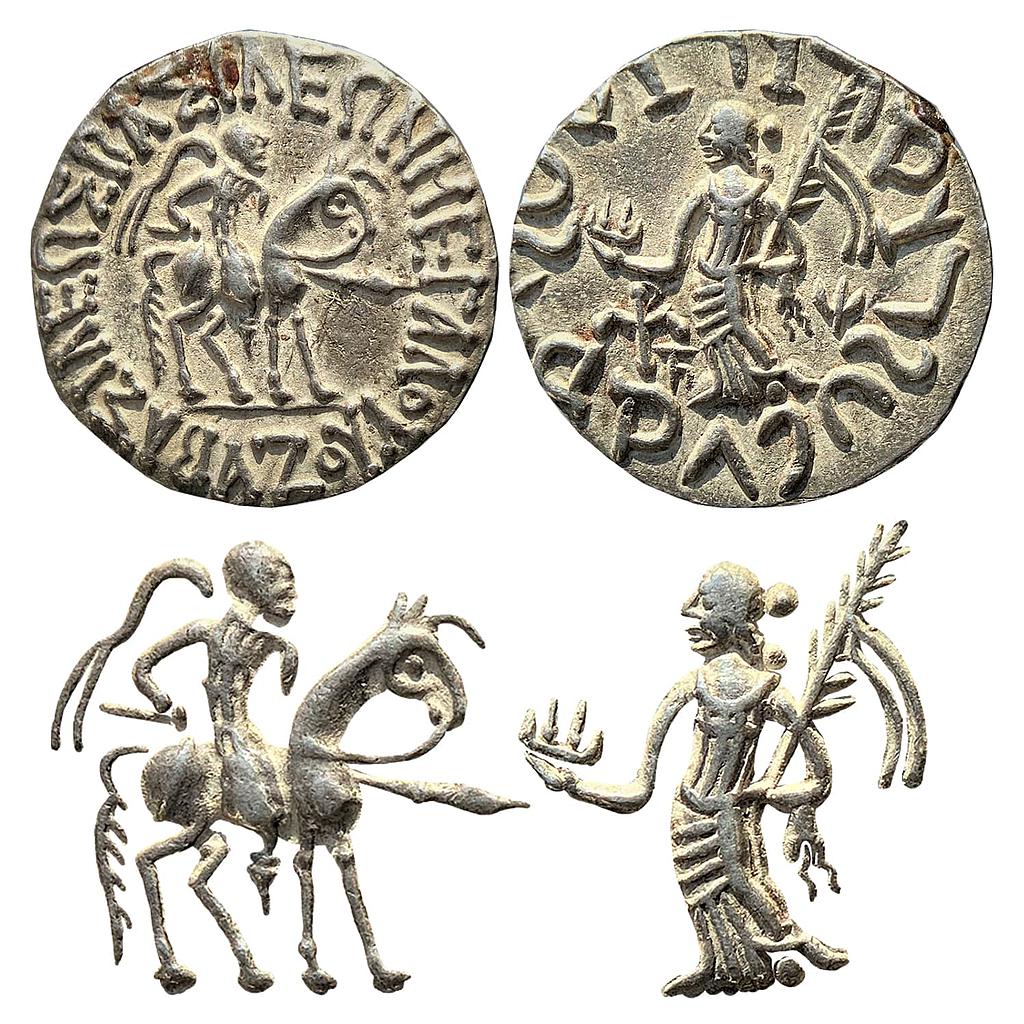 Lot
150
Ancient Indo-Scythians Azes I Silver Tetradrachm
---
Estimated Price (INR)

5000

-

6000

Price Realised -

Auction Completed!
Catalog Reference #

Hoover # 642, pg. 237

Metal Composition

Silver

Lot Grade/Condition

extremely fine

Diameter

26.66 mm

Weight

9.65 gms

Denomination

Tetradrachm

Calendar/Year

1st Century BC
Ancient, Indo-Scythians, Azes I (1st Century BC), Silver Tetradrachm (Indian standard), 9.65 gms, 26.66 mm, Obv: King mounted on horse to right, holding spear, Greek legend around 'BAΣIΛEΩΣ BAΣIΛEΩN MEΓAΛOY AZOY', Rev: City Goddess standing to left, holding lamp and palm, monogram at left,Kharoshthi legend around 'Maharajasarajarajasamahatasaayasa', Hoover # 642, pg. 237, extremely fine, very scarce.