Ancient, Guptas, Skandagupta, Madhyadesha type, Silver Drachma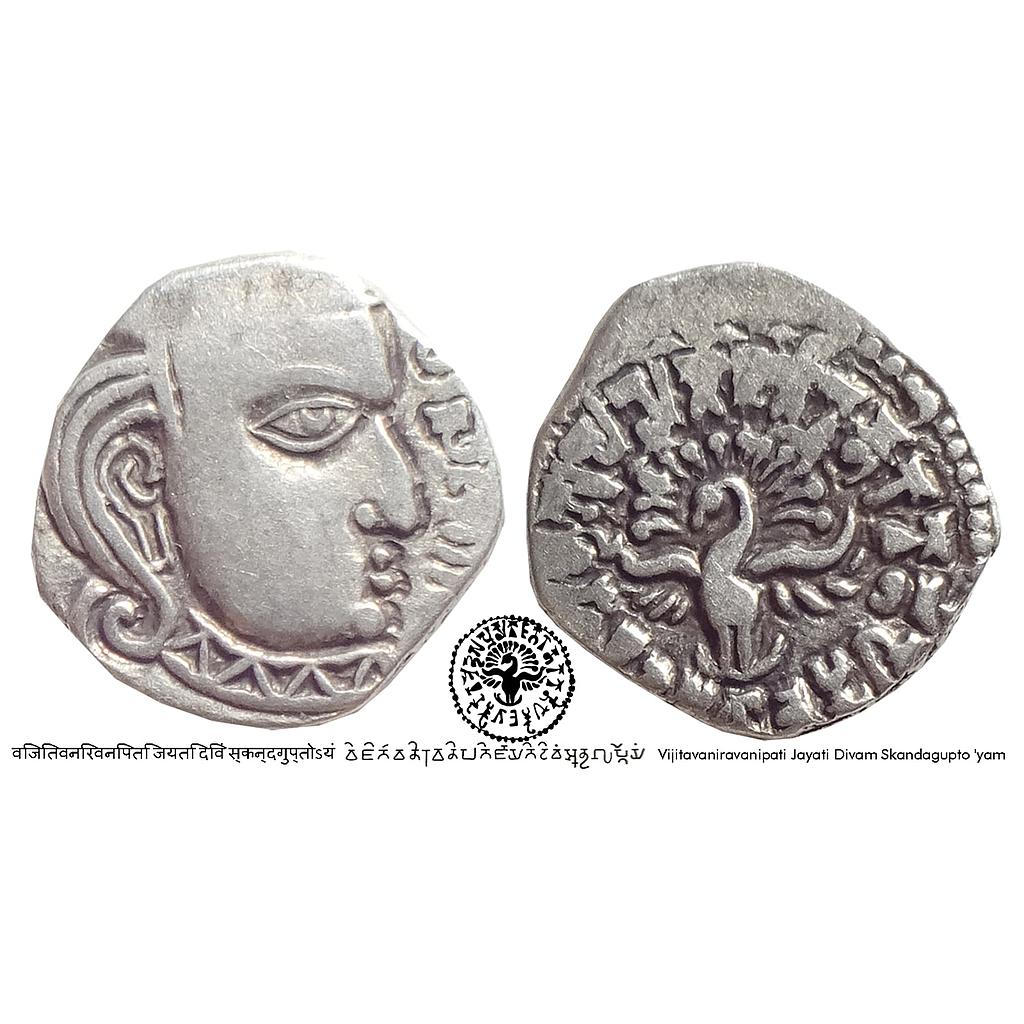 Lot
154
Ancient, Guptas, Skandagupta, Madhyadesha type, Silver Drachma
---
Estimated Price (INR)

5000

-

6000

Price Realised -

Auction Completed!
Catalog Reference #

S. Kumar, TOTGE, type Var. B

Metal Composition

Silver

Lot Grade/Condition

very fine+

Diameter

4.93 mm

Weight

2.30 gms

Denomination

Drachm
Ancient, Guptas, Skandagupta, Silver Drachma, 2.30 gms, 14.93 mm, Madhyadesha type, Obv: Bust of the ruler facing to right front of Brahmi letters, Rev:A peacock with wings spread, the name and titles of the ruler in Brahmi'VijitavaniravanipatiJayatiDivamSkandaguptoyam' around, S. Kumar, TGE, type Var. B , very fine+, rare.