Ancient Andhra region Silver Karshapana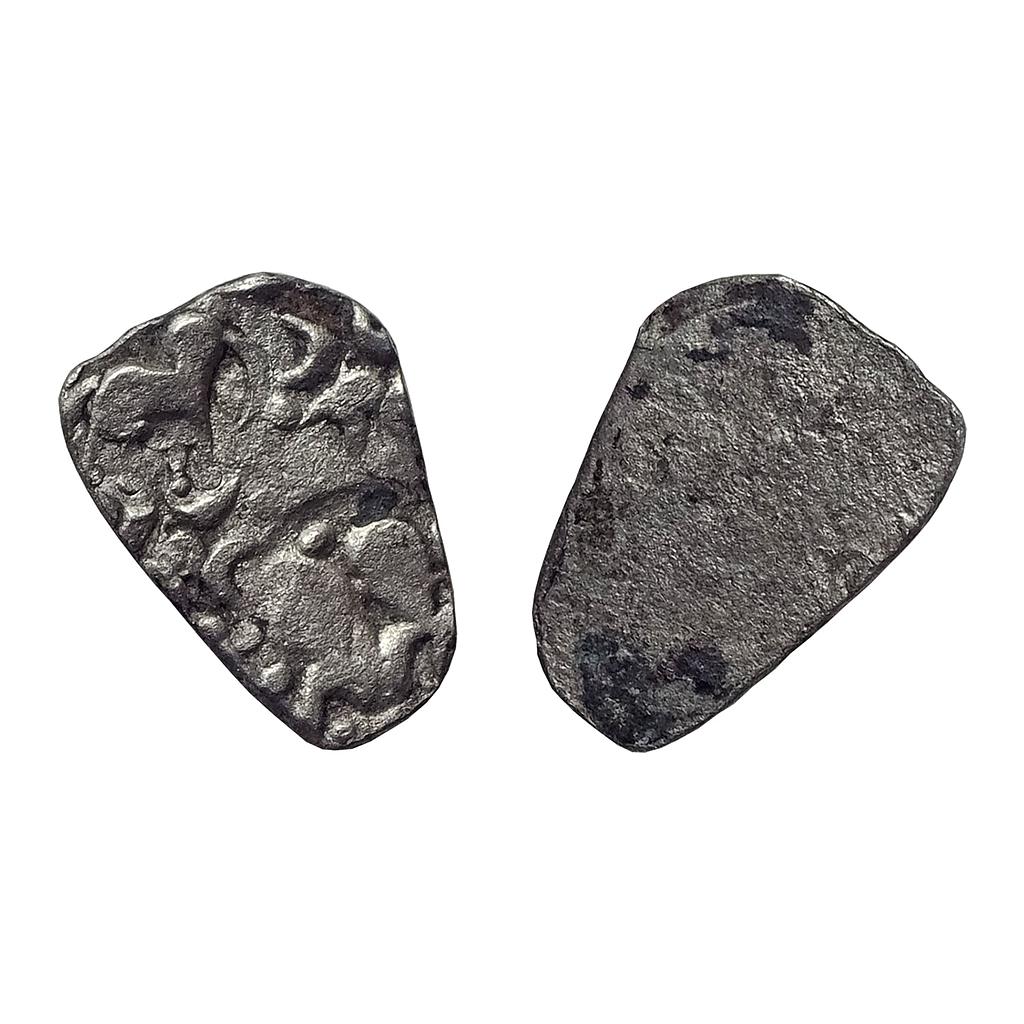 Lot
16
Ancient Andhra region Silver Karshapana
---
Estimated Price (INR)

8000

-

10000

Price Realised -

Auction Completed!
Catalog Reference #

Unpublished

Metal Composition

Silver

Lot Grade/Condition

Very Fine

Diameter

16.78 x 12.03 mm

Weight

0.96 gms

Denomination

Karshapana

Calendar/Year

Early 4th century BC
Ancient,
Andhra region
(Early 4th century BC), Silver
Karshapana
, 0.96 gms,
16.78 x 12.03 mm
, Four symbol ABCC type, An unpublished hoard, containing similar coins is previously known from a place named 'Koch' in Jalaun district of Uttar Pradesh. However, such coins are more close to numerous types of Deccan/southern areas. A parallel may be drawn with Shingavaram hoard coins also, but those coins have an elephant as a mandatory symbol, which is absent in the present coin. Secondly, & perhaps most important, this coin is reported from somewhere near Maharashtra-Telangana border. This provenance appears to be more reliable and corroborates this coin much better with local silver punch marked coinage Deccan / Andhra areas. However, considering a distinctly different symbol combination, we may tentatively attribute this to some unknown smaller janapada of Andhra area.
Unpublished
. Very Fine, Very Rare.