Ancient Gupta Empire Narasimhagupta Archer Type Gold Dinara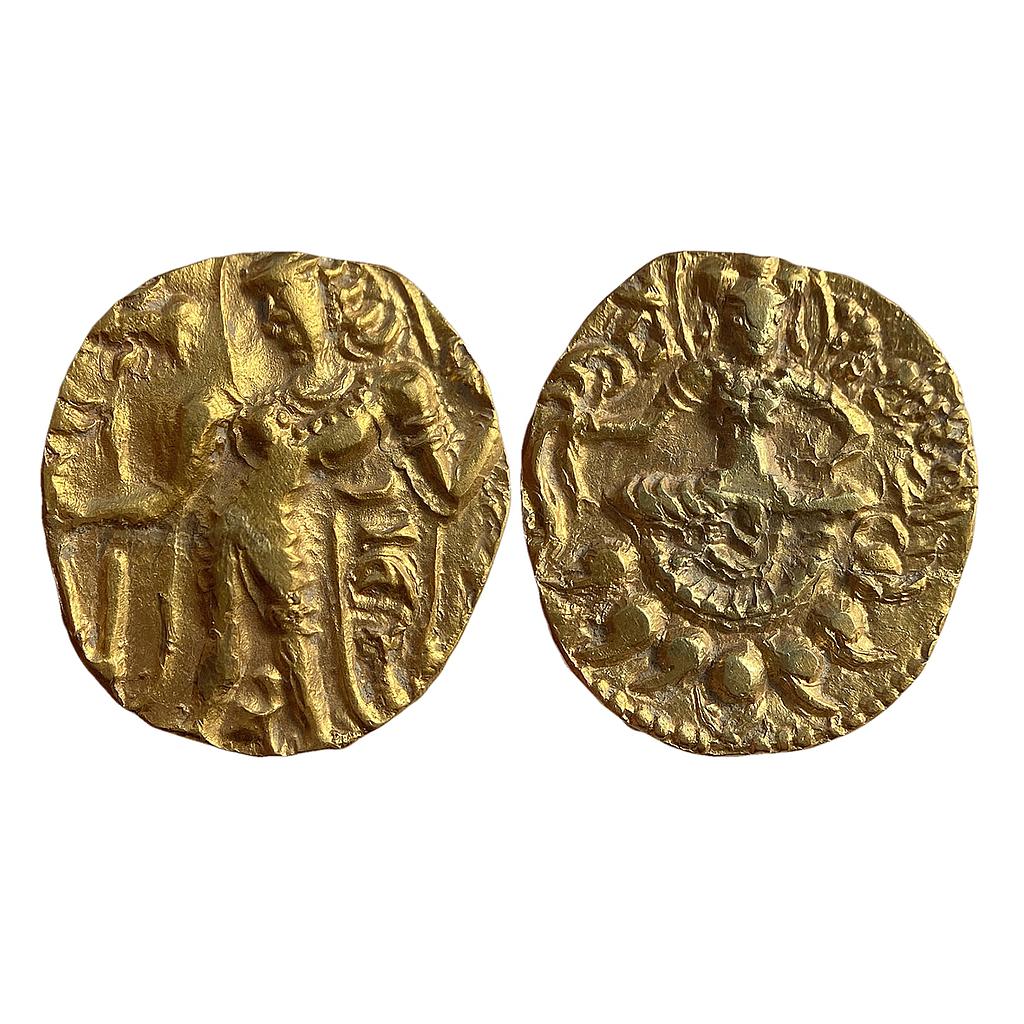 Lot
164
Ancient Gupta Empire Narasimhagupta Archer Type Gold Dinara
---
Estimated Price (INR)

130000

-

150000

Unsold

Auction Completed!
Catalog Reference #

Shivlee # Class I, pg. 369

Metal Composition

Gold

Lot Grade/Condition

very fine

Diameter

19.72 mm

Weight

9.47 gms

Denomination

Dinara

Calendar/Year

495-530 AD
Ancient, Gupta Empire, Narasimhagupta (495-530 AD), Archer Type, Gold Dinara, 9.47 gms, 19.72 mm, Obv: Standing king wearing a necklace, holding bow in left hand and an arrow in outstretched right hand, Garuda standard behind right hand, Brahmi legend below left hand reading 'Nara', A brahmi letter between the legs, Rev: Goddess Lakshmi seated facing on a lotus, right hand is holding a diadem, left hand is holding a lotus stalk, she is wearing earrings and necklace, tamghain left field, Brahmi legend 'Baladitya' in the right field, Shivlee # Class I, pg. 369, very fine, very rare.