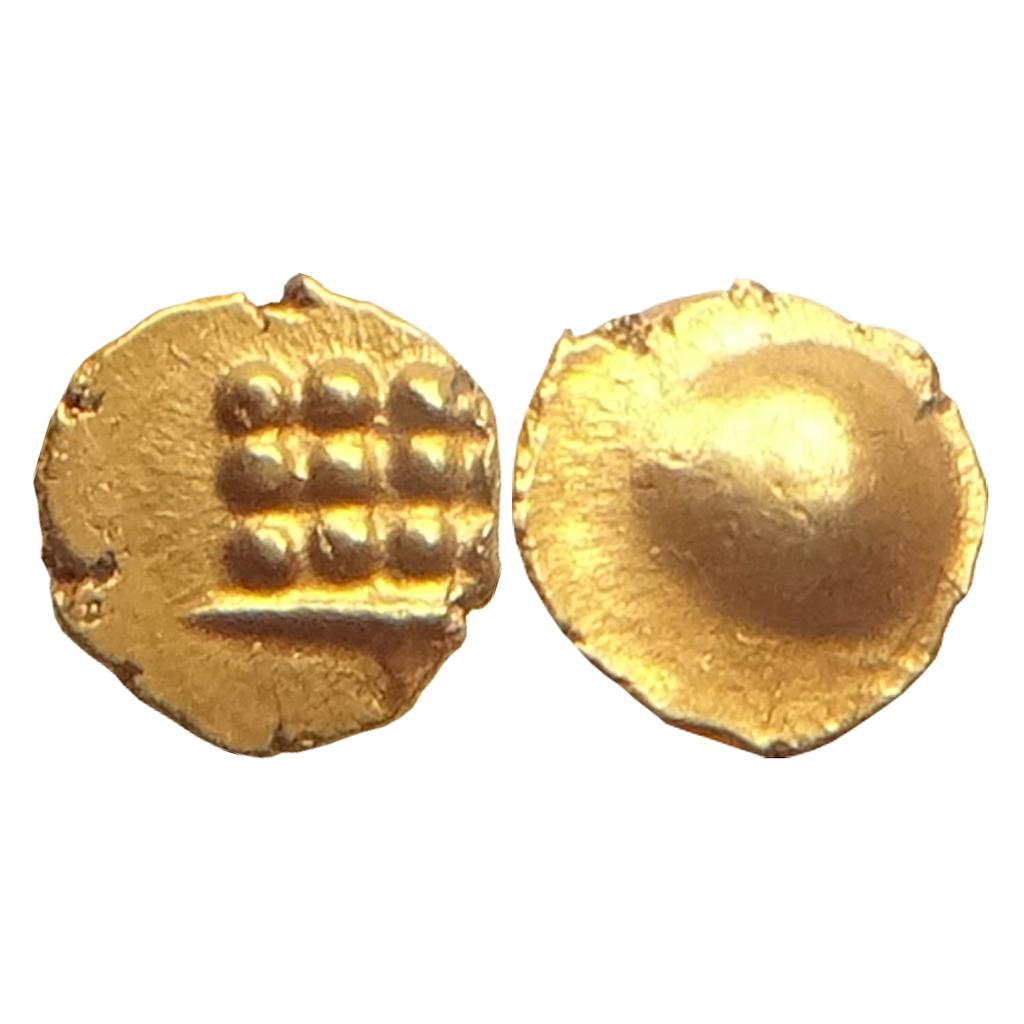 Lot
168
Kunigal Gold Fanam
---
Estimated Price (INR)

1500

-

2000

Price Realised -

Auction Completed!
Catalog Reference #

#

Metal Composition

Gold

Lot Grade/Condition

Extremely Fine

Diameter

5.79 mm

Weight

0.41 gms

Denomination

Fanam

Calendar/Year

10th - 14th Century AD
Kunigal, Gold Fanam, 10th -  14th Century AD, 0.41 gms, 5.79 mm, obv. geometric symbol made of dots, rev. globule, Kunigal (Narthanapuri) is a town in Tumakuru district in the Indian state of Karnataka, In 1873 Kunigal was given the Status of Taluk Headquarter. The Narasimha temple there is a large structure of the Hoysala period altered during the Vijayanagara days, Extremely Fine, Rare.