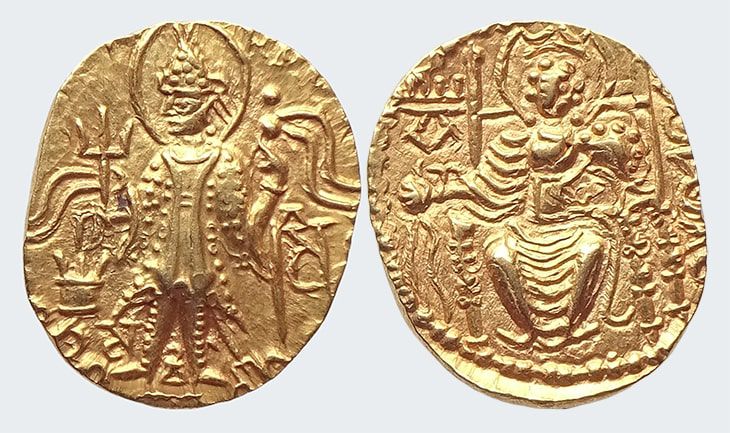 LOT # 29

Estimate 70000 - 80000

Ancient
Kushan
Vasudeva II
Gold Dinara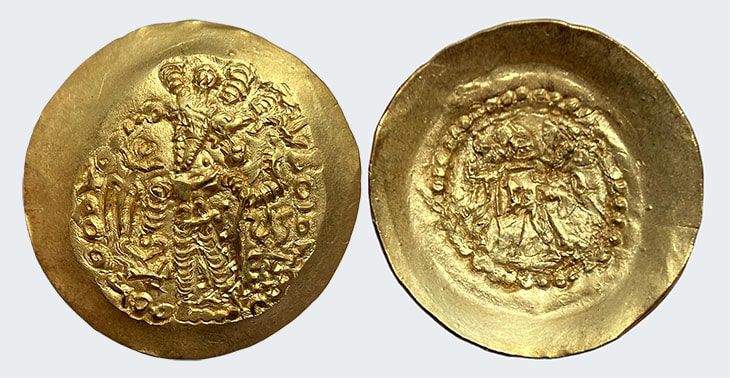 LOT # 31

Estimate 90000 - 110000

Ancient Kushano-Sassanian
Kidarite Huns
Varahran Kushanshah
Gold Dinara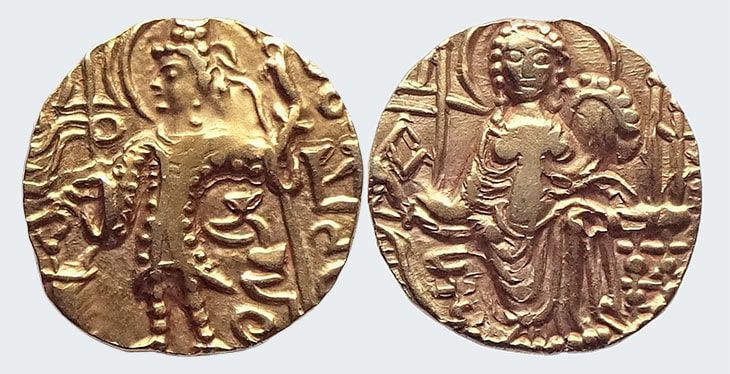 LOT # 32

Estimate 70000 - 75000

Ancient
Post Kushan Series
Kipunada
Gold Dinara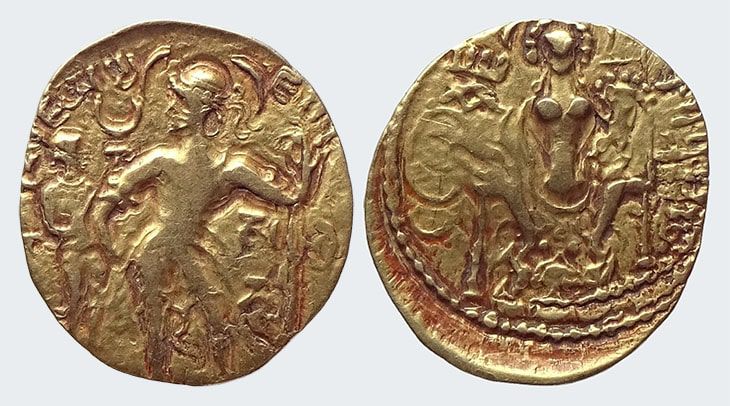 LOT # 40

Estimate 400000 - 600000

Ancient Guptas
Samudragupta
Battle Axe Type
Gold Dinara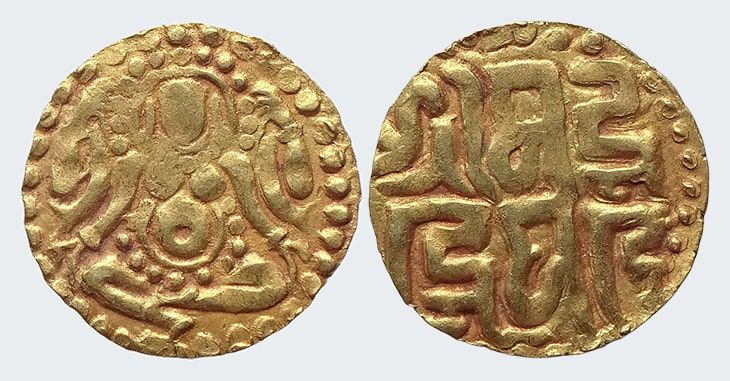 LOT # 83

Estimate 22000 - 24000

Hindu Coins of Medieval India
Kalachuris of Tripuri
Gangeyadeva
Gold 4-1/2 Masha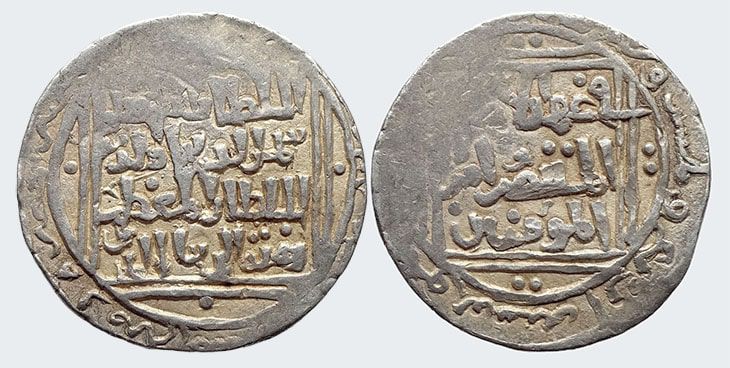 LOT # 139

Estimate 150000 - 180000

Delhi Sultan
Jalalat al-din Radiyya
Razia Sultana
Dehli Mint Silver Tanka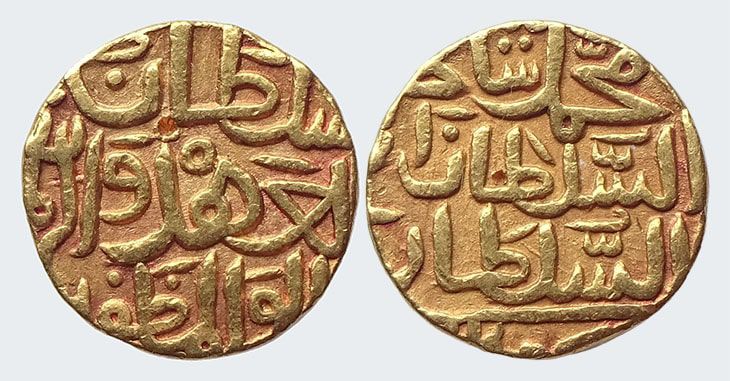 LOT # 169

Estimate 180000 - 200000

Bahamani Sultanate
Muhammad Shah I
Ahsanabad Mint
Gold Tanka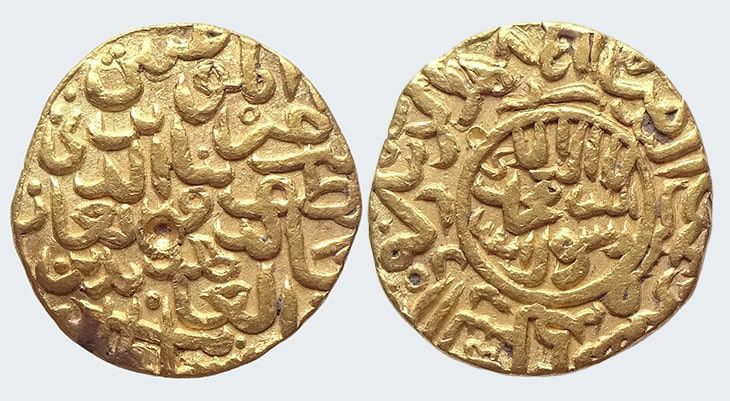 LOT # 178

Estimate 110000 - 120000

Kashmir Sultan
Zain al-'Abidin
Kashmir Mint
Gold Dinar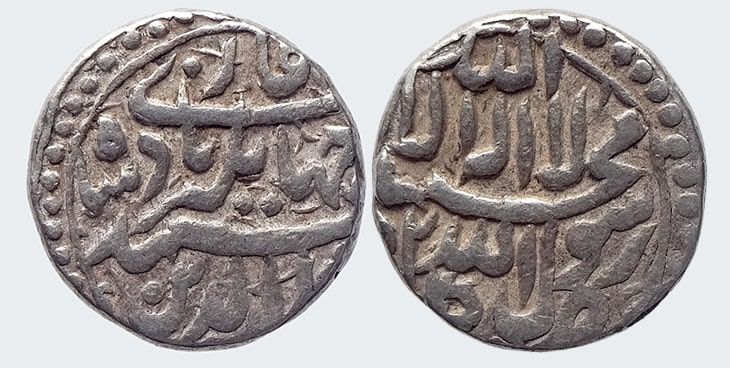 LOT # 253

Estimate 95000 - 110000

Mughal Jahangir
Kabul Mint
Silver Sultani
Heavy Half Rupee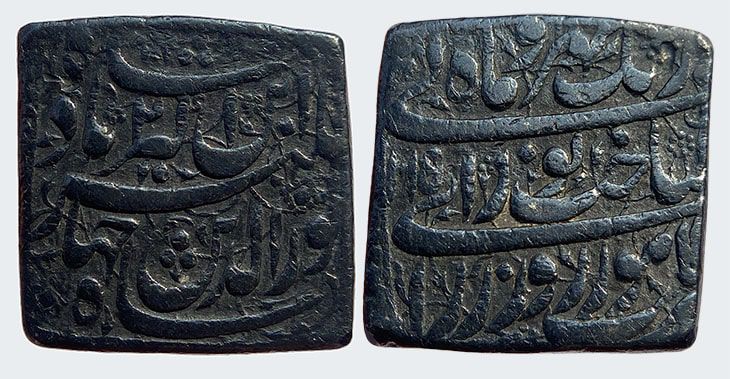 LOT # 255

Estimate 75000 - 80000

Mughal Jahangir
Lahore Mint
Sakhat Noorani type
Square 20% Heavy Rupee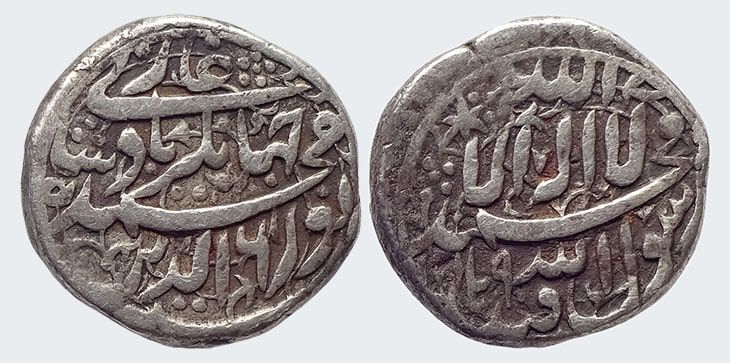 LOT # 262

Estimate 40000 - 50000

Mughal Jahangir
Qandhar Mint
Nur al-Din type
Jahangiri Rupee 20% Heavy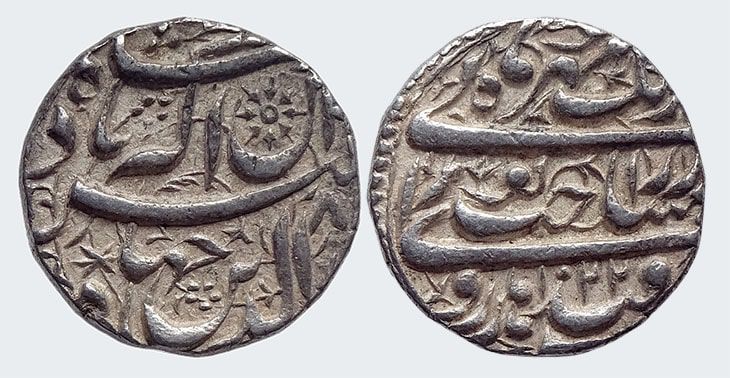 LOT # 263

Estimate 35000 - 45000

Mughal Jahangir
Qandhar Mint
Nur al-Din type
Jahangiri Rupee 20% Heavy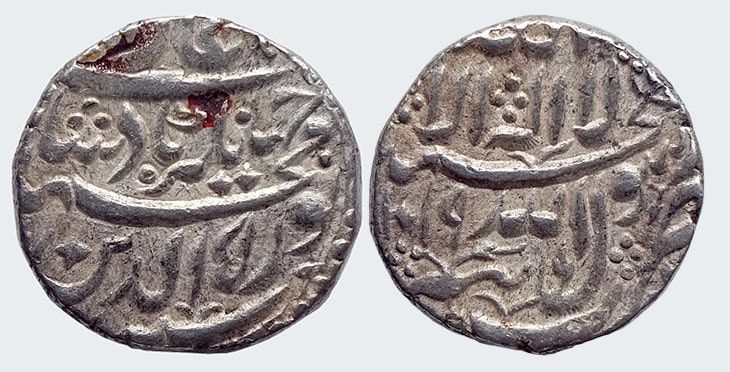 LOT # 267

Estimate 12000 - 14000

Mughal
Jahangir
Tatta Mint
Jahangiri Rupee 20% Heavy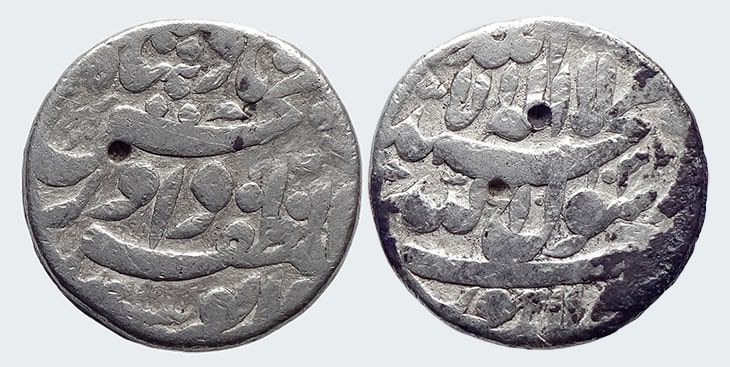 LOT # 271

Estimate 450000 - 550000

Mughal Dawar Bakhsh
Lahore Mint
Silver Rupee
Extremely Rare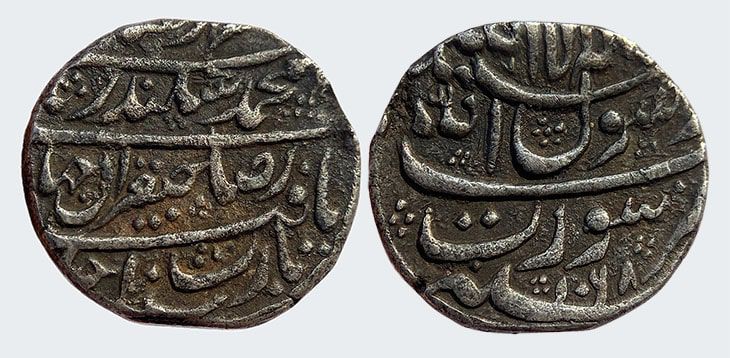 LOT # 297

Estimate 22000 - 25000

Mughal
Murad Bakhsh
Surat Mint
Silver Rupee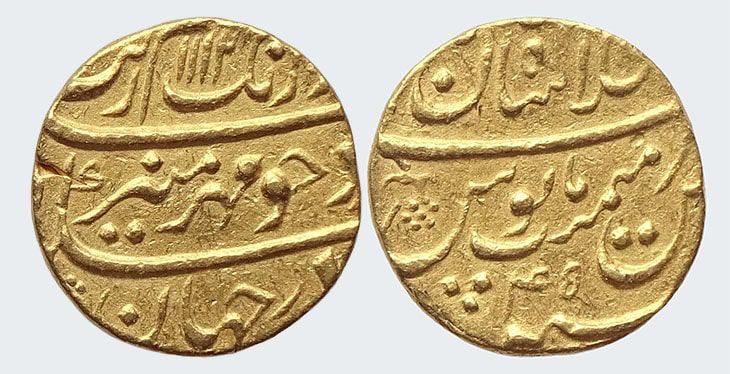 LOT # 316

Estimate 65000 - 70000

Mughal
Aurangzeb
Shahjahanabad Mint
Gold Mohur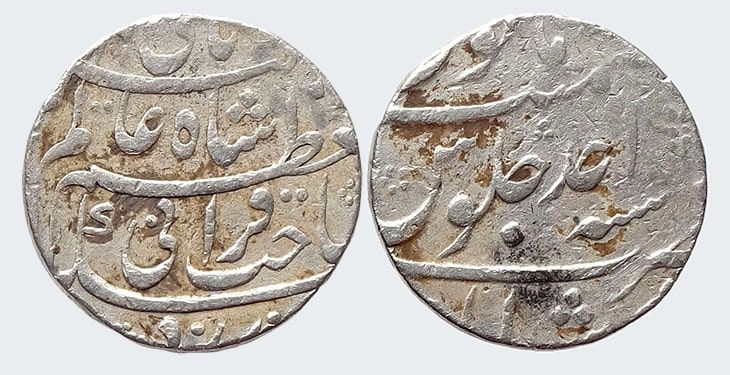 LOT # 325

Estimate 40000 - 50000

Mughal Shah Alam Bahadur
Murshidabad Mint
as Prince Mu'azzam
Silver Rupee

LOT # 337

Estimate 15000 - 18000

Mughal Muhammad Shah
Shahjahanabad Mint
Brokage error
Raij countermark
Silver Rupee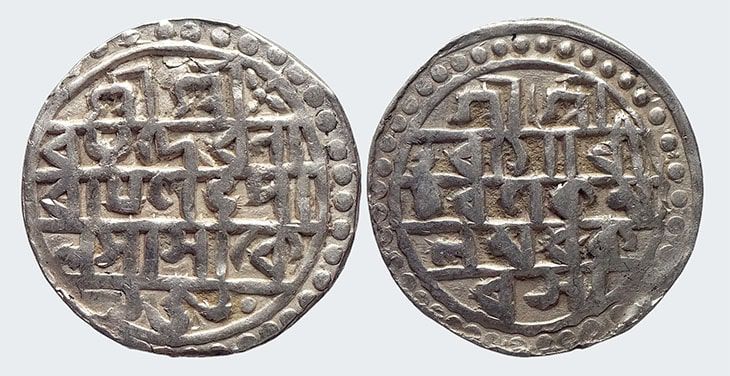 LOT # 348

Estimate 40000 - 50000

Independent Kingdoms
Cooch Behar
Raghu Deva Narayan
Silver Rupee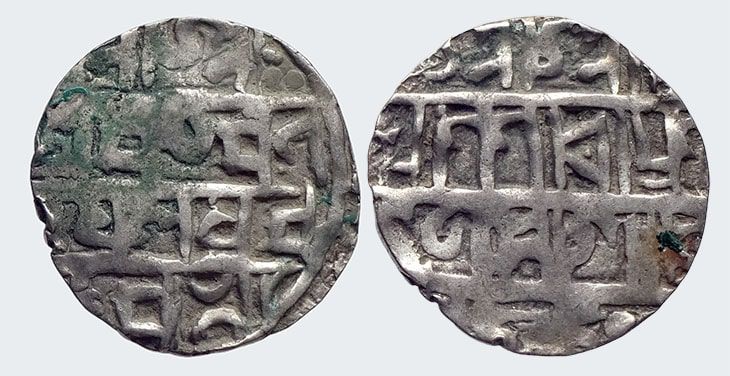 LOT # 349

Estimate 60000 - 80000

IK Cooch Behar
Prana Narayan 1/2 Rupee
Bhupasya Type
Extremely Rare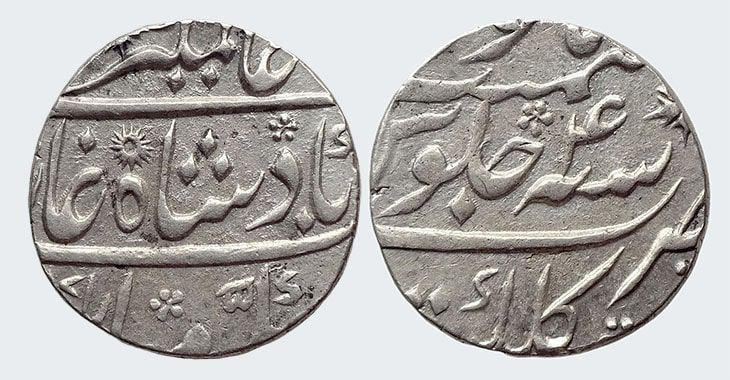 LOT # 455

Estimate 80000 - 90000

EIC Bengal Presidency
INO Alamgir II
Kalkattah / Calcutta Mint
Silver Rupee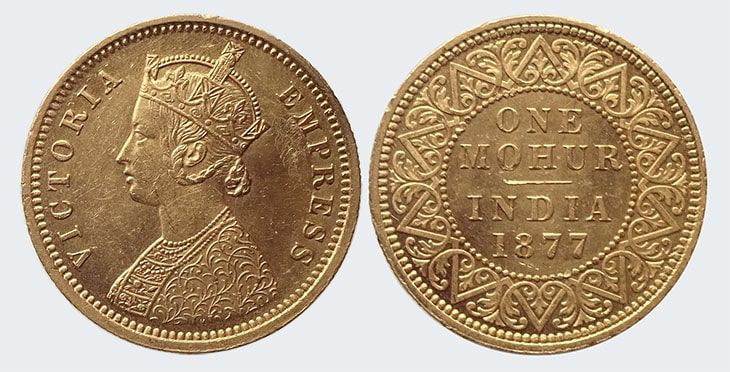 LOT # 465

Estimate 300000 - 350000

British India
Victoria Empress
1877 AD Calcutta Mint
Gold Mohur
Real-time Online e-Auction!! - Internet Only!

10 th Sep 2023 ( Sunday ) 11:30 AM IST (Asia/Calcutta)

Current Auctions
Auction # 19 - Is ready to accept your Bids now!!
Online e-Auction - Internet Only!


10th Sep 2023 ( Sunday )

starting
11:30 AM IST (Asia/Calcutta)


Organized by: Virasat Auctions
Here's How You can Join Us.
Get Verified!

Let us verify your profile, after
which you become a Verified Buyer.

Start Bidding!

Check out our lots and
Start Bidding.
Being In Numismatic Business for almost a Decade, as a dealer, researcher, fellow collector, we bring to you the best Hand Picked Coins, Notes Medals Tokens and Other Numismatic Stuff. We Try to Cater to Our Clients Quality Service and Quality Stuff.
VirasatAuctions.com Consults With experts and moderators from different areas of Numismatics (Ancient, Mughal , Sultanate, East India & British India, Various Princely States) Etc. It Helps Us bring to you the best auction catalogues.
Virasat Auctions is a premier auction house specializing in numismatic collectibles from around the country. With a reputation for excellence and expertise, Virasat Auctions has become a go-to destination for collectors, dealers, and numismatic enthusiasts alike.
What sets Virasat Auctions apart is their commitment to quality and authenticity. Every item that goes up for auction is thoroughly researched and vetted by their team of experts both in house & outsourced, ensuring that each piece is genuine and accurately represented. This attention to detail has earned us a loyal following and a reputation for integrity in the auction field.
Virasat Auctions offers a wide range of items, from handpicked coins, notes medals tokens and other numismatic stuff. Our auctions are highly anticipated events, drawing bidders from around the country and generating excitement in the numismatic field.
In addition to their regular auctions, Virasat Auctions also offers deciphering of numismatic items for private sales and consultations for clients looking to buy or sell high-end items. Their team of experts is available to provide guidance and advice, ensuring that clients receive the best possible service and results.
Overall, Virasat Auctions is a class apart auction house that offers a unique and exciting experience for collectors and numismatic enthusiasts. Our commitment to quality, authenticity, and customer service is unmatched, and we are sure to continue to be a leading force in the auction field for years to come.